August 3, 2014 - 4:25pm
Police investigate a stabbing on Ellicott Street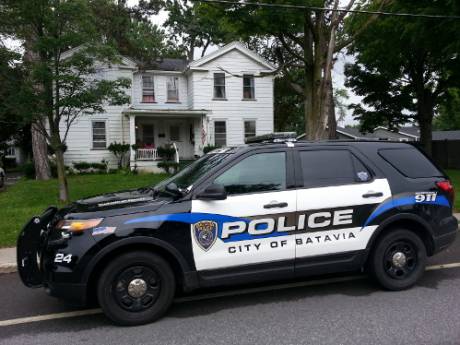 Batavia Police were called to 610 Ellicott St. about 2 p.m. this afternoon for a male screaming for help covered in blood.
When emergency crews and police showed up on scene they found a male in his thirties down in the front lawn covered in blood.
Police say the victim was in the rear apartment when he was stabbed. He then ran outside looking for help.
The victim was not a resident of the apartment. He was visiting the female resident there.
The victim and the suspects are believed to be acquaintances.
The suspects fled the scene in a maroon minivan or SUV.  According to police, the vehicle was occupied by a male and a female.
The victim was transported to Strong Hospital by ground ambulance with a stab wound to the lower part of his body.
According to Sgt. Dan Coffey, the victim's wounds are not life-threatening.
City of Batavia Police continue to investigate the incident.
Anyone with information can call the tipline at 585-345-6370