February 22, 2014 - 3:32pm
Silver chalice stolen from Saint James Church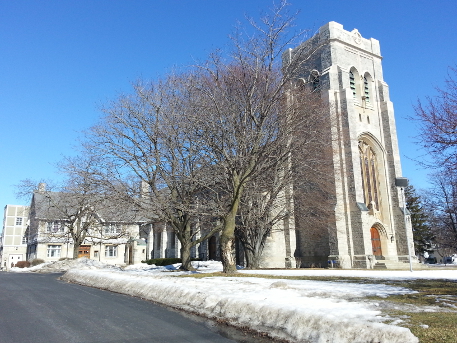 Batavia Police were called to Saint James Episcopal Church early this afternoon for the larceny of a silver chalice.
According to police, the chalice was stolen sometime during this past week. There was no evidence of a break-in at the church which is located at 405 E. Main St.
Members of Saint James Church say the silver chalice is an important part of their congregation. The all-silver chalice is used for the consecrated wine and is administered at the eucharist. Church members would like to have the silver chalice returned; they say it has been part of the St. James community for a long time.
Batavia Police are currently working to obtain further information in connection with the larceny.
Anyone with information on the silver chalice can contact the Batavia Police at 585-345-6350 or online at http://www.batavianewyork.com/police-department/webforms/report-suspicio....