February 22, 2014 - 12:00pm
Six hundred pound safe falls off back of truck onto Main Street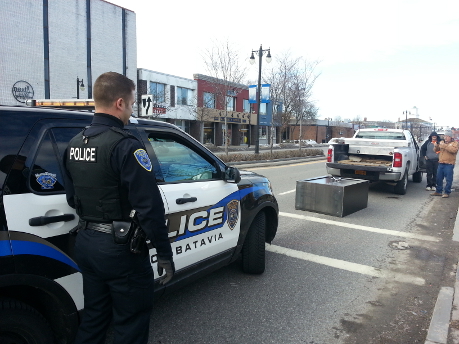 A  pickup truck carrying a 600-pound safe lost its load a little before 10 this morning.
The pickup was traveling west on Main Street near Jackson when the safe fell onto the road.
According to Batavia Police, the driver will be ticketed for failure to secure the load properly.
Parise's was called to haul the safe off the road.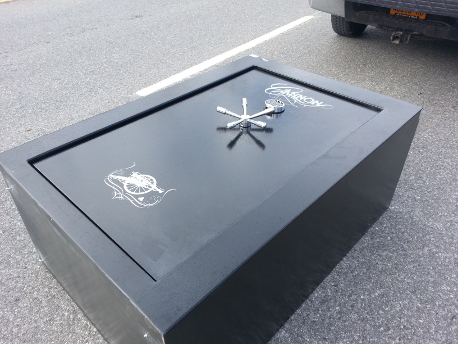 February 22, 2014 - 7:03pm
#4
Um let's see Doug,
1) It tied up traffic and an officer to direct said traffic for an hour, a cost and inconvenience to the City
2) That was just past the intersection, pretty much lucky it didn't hit a car on the way out or be hit by a car shortly after it fell from the pickup truck
So in essence, it was a negligent act that likely could have caused damage or personal injury to someone, cost the tax payers probably around $100.00 simply because it tied up an officer, and it was a violation of a motor vehicle law that actually serves a logical purpose. Pretty much justified a ticket. I feel bad for the guy, I am sure that it cost him in pride and towing charges, but it also cost the taxpayers of the city due his not securing the load. It may seem petty, but it had purpose.