October 4, 2012 - 3:39pm
Accident with injuries at Park and Lewiston, Batavia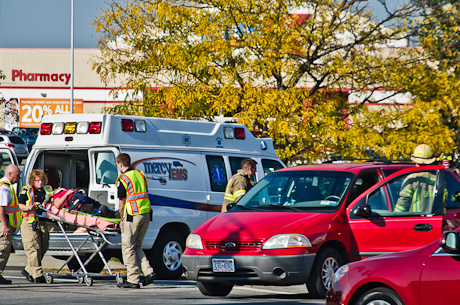 An accident with injuries is reported at Park and Lewiston roads. Town of Batavia Fire Department and Mercy medics are responding.
UPDATE 3:42 p.m.: A 59-year-old woman whose car was rear-ended in this two-vehicle accident is being taken to UMMC with complaints of neck and lower back pain. Town fire is back in service.
UPDATE 3:47 p.m.: A 56-year-old woman who was a front seat passenger in the vehicle which was rear-ended is also being taken to UMMC. She has neck and back pain and is upset.
UPDATE 4:09 p.m. (by Howard): Deputy on scene said both patients transported primarily for evaulation. The red minivan had relatively minor damage and the SUV that hit it had nearly no damage.