August 11, 2017 - 1:59pm
At Youth 4-H Flower Fair, kids learned about gladiolus, sunflowers and more from master gardeners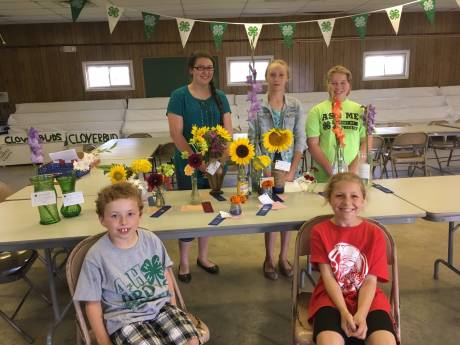 Back row: Teagan Mathes, Clare Mathes, Maggie Winspear. Front row: Evan Winspear, Mae Grimes.
Submitted photos and press release:
The Genesee County Master Gardeners hosted a youth 4-H flower fair on Aug. 8th at the Kennedy Building on the Genesee County Fairgrounds.
This event gave youth a chance to exhibit flowers that may not have been available during our county fair. Youth participated in classes such as "Best Gladiolus," "Largest Sunflower by Diameter," "Best Table Arrangement" and more.
Thank you to all of the 4-H'ers who participated and our volunteer judges.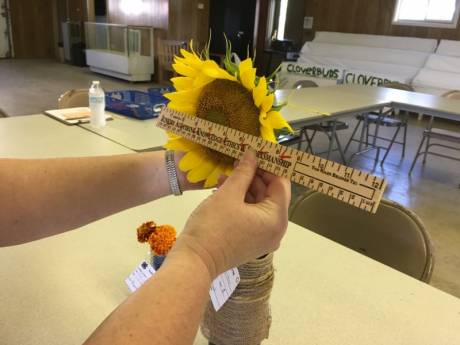 Judge measuring diameter of a sunflower.