June 8, 2013 - 12:51pm
'Basom' is missing in Alabama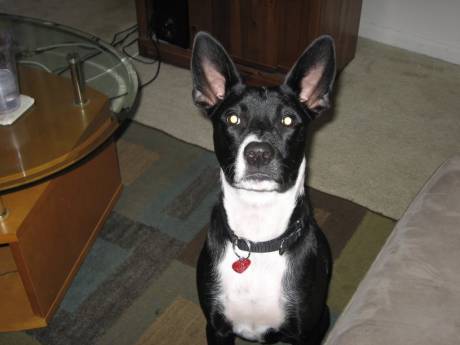 "Basom" is a black and white dog with smooth, short hair that's been missing since about 4 p.m. Friday. He was last seen in the vicinity of Alleghany and Ledge roads in Alabama.
He is 2 years old with tall pointy ears. He's mostly black, but has white markings on his neck, the tip of his tail, and all four paws.
He has on a black collar with a red, heart-shaped I.D. tag that says Banfield 2393672, Clay County, Fla.
If you see him, please call (585) 762-8375 or (716) 474-4737 or (716) 474-4320.
June 9, 2013 - 10:47am
#1
Thank you everyone in the search for basom.
Basom is back in Alabama safe and sound!