July 13, 2014 - 1:17pm
Bicyclist in roadway bleeding after being struck by car on Route 5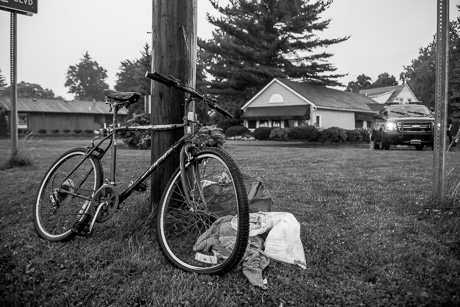 A bicyclist is down in the roadway bleeding after being struck by a car on Route 5 near Colonial Boulevard. Town of Batavia Fire Department is responding, and Mercy medics and law enforcement are on scene. A lane of traffic is blocked.
UPDATE 1:42 p.m.: The driver of the vehicle said he was on Colonial Boulevard about to turn onto Route 5. He said he looked left and right then as he pulled onto Route 5 "all of a sudden the bike was in front (him)." The male bicyclist suffered facial abrasions but is alert and conscious.
July 14, 2014 - 8:19am
#1
The driver didn't do it right then.
You're supposed to look left, then right, then left again!
July 14, 2014 - 2:14pm
#2
Raymond's method is the one I was taught at an early age when crossing the street - and if I'm going to use that method to save my buttocks from getting creamed by a car, the least I can do is follow the same procedure to keep me from harming others.