May 8, 2014 - 6:14pm
Car strikes pole on West Main Road, Le Roy, no injuries but pole, wires down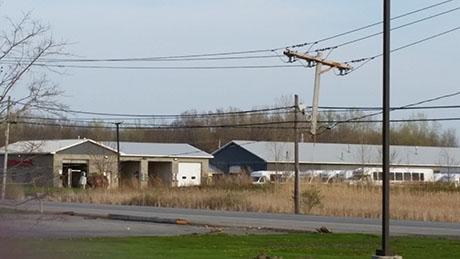 A car struck a pole at 7115 W. Main Road in Le Roy. There are reportedly no injuries, but a pole and wires are down. Le Roy Fire Department is responding. Law enforcement is on scene and National Grid is called to respond as well.
UPDATE 6:22 p.m.: The location is in front of Upstate Farms Cooperative, Inc. Fire command requests Le Roy ambulance to respond, non-emergency, to evaluate the male driver.
UPDATE: Photo submitted by Kim Antinore.