January 4, 2014 - 2:10pm
Car strikes tree on Batavia Elba Town Line Road, head injury reported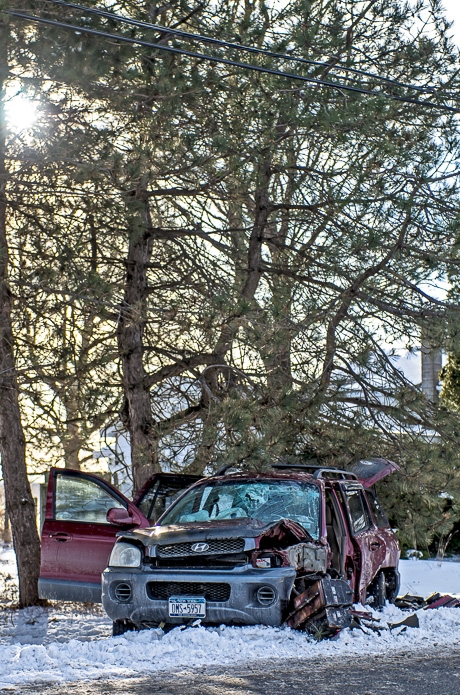 A motor-vehicle accident with possible serious injuries is reported at 4167 Batavia Elba Town Line Road, west of Route 98. Elba Fire Department is responding along with Mercy medics and Town of Batavia fire. Mercy Flight is on standby. Two ambulances are needed. "Car into tree, head injury," says responder on scene.
UPDATE 2:11 p.m.: It's determined to be in the Town of Batavia's fire district. Extrication will be needed. Traffic police are asked to shut down traffic at Pekin Road. State troopers and deputies are also on scene.
UPDATE 2:14 p.m.: The road will also be closed at Route 98.
UPDATE 2:16 p.m.: Command calls for the helicopter in Buffalo to start flying to the Batavia hangar.
UPDATE 2:21 p.m.: Two helicopters -- one in Batavia and the other coming from Buffalo -- are both called to the scene.
UPDATE 2:27 p.m.: One patient has been extricated.
UPDATE 2:30 p.m.: Mercy Flight #5 has landed. The second patient has been extricated.
UPDATE 2:34 p.m.: Mercy Flight #7 has landed.
UPDATE 2:43 p.m.: Mercy Flight #5 is airborne and headed to Strong Memorial Hospital.
UPDATE 2:51 p.m.: Mercy Flight #7 is airborne and also going to Strong.
UPDATE 3:01 p.m.: Howard at the scene was told the passanger vehicle was westbound on Batavia Elba Town Line Road when it hit a snow drift and the driver lost control of the car and it struck a tree. Authorities urge drivers to be aware that snow drifts are causing dangerous driving conditions on roads throughout the county and they should use extreme caution when driving.
UPDATE 3:06 p.m.: The injuries sustained by both patients are not considered to be life-threatening.
UPDATE 3:12 p.m.: Town of Batavia command is putting the assignment back in service and Elba Fire Police are opening the road.
UPDATE 4:46 p.m.: The driver of the vehicle was a 16-year-old female from Batavia (State Police are not releasing her name). The passenger was Ronald Filbert, 43, of Lockport. Both were taken to strong with non-life-threatening injuries. Both were conscious and alert at the time they were transported.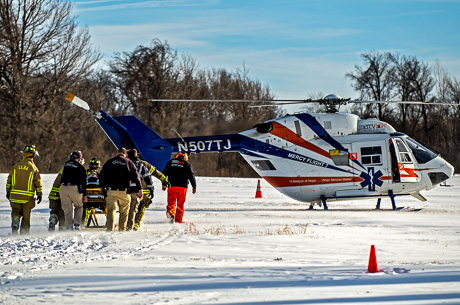 January 4, 2014 - 5:57pm
#1
Kudos to the emergency personnel doing the voodoo that they do in that weather.
January 4, 2014 - 7:46pm
#2