May 6, 2014 - 11:24am
Hazardous ducklings waddling across Main Street Downtown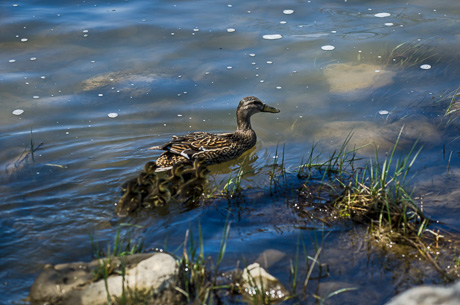 Ducklings waddling across Main Street are creating a dangerous condition. They are by the City Centre. Authorities are responding.
UPDATE 11:27 a.m.: An animal control officer is called to rein in the fowl.
UPDATE 11:36 a.m.: The ducklings, led by Mom, marched straight into the Tonawanda Creek on their own and in their own good time.
A mallard has been nesting in a flower bed at the back of out house for almost a month now. Nine eggs and probably getting close to hatch time. Interesting to watch. We've put off a couple projects to accommodate her. From what I've read she will take them to water about 24 to 34 hours after they hatch. This will be the difficult part for her AND me as she attempts to take them across four lanes of traffic near TOPS.