February 27, 2014 - 12:46pm
Head-on collision on Lewiston Road, minor injuries reported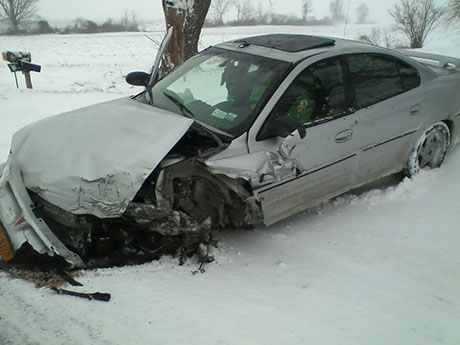 A two-car head-on collision with minor injuries is reported at 1630 Lewiston Road, east of Route 77. Alabama Fire Department and Mercy medics are responding.
UPDATE: Photo submitted by Bruce Webber, who said he was in the area working on his truck and saw the crash. The silver car, he said, went off the north side of the road and the driver appeared to over correct and hit a Honda almost head on. "I was a couple of feet away," Webber said. "Parts and pieces everywhere."
February 28, 2014 - 9:24am
#1
Glad to hear that Mr. Webber escaped unharmed. Sounds as it could have ended up being a much different news article had things played out a little differently. Come on SPRING!