May 20, 2014 - 12:34pm
Motorcyclist crashes after striking deer in Bethany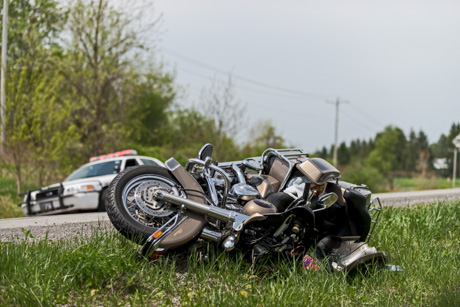 A motorcyclist struck a deer on Route 63, near Clapsaddle Road, in Bethany. Bethany and Stafford fire departments and Mercy medics are dispatched.
UPDATE 12:40 p.m.: Mercy Flight will be responding. Firefighters have to set up the landing zone.
UPDATE 12:47 p.m.: The landing zone will be at the self-storage facility at Route 63 and Stafford Batavia Town Line Road.
UPDATE 1:20 p.m.: The rider was transported by Mercy Flight to Erie County Medical Center, mainly as a precaution for a possible head injury. He was wearing a DOT-approved half-helmut. He was riding about 55 mph on southbound Route 63 when a deer ran into the side of his motorcycle, throwing him off the bike and onto the roadway. The bike continued southbound and came to rest off the east shoulder of the roadway. The button buck did not survive the crash.