May 26, 2014 - 8:04am
Tanker with 500 gallons of anhydrous ammonia tipped over on Cockram Road at Route 237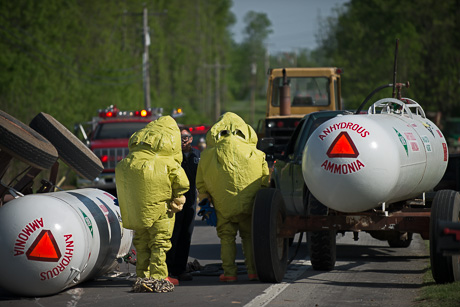 A tanker with 500 gallons of anhydrous ammonia tipped over in the area of 6355 Cockram Road and Route 237. It is blocking the roadway. No indication of any spill at this time. It was being hauled by a tractor. Byron and South Byron fire units are on scene. Wind is west, southwest at 11 mph. County hazmat officials are notified.
UPDATE 8:11 a.m.: The county hazmat team is responding.
UPDATE 8:32 a.m.: Byron and South Byron fire police are requested to the scene.
UPDATE 8:45 a.m.: An engine from Clarendon Fire Department is requested to fill in at Byron's station.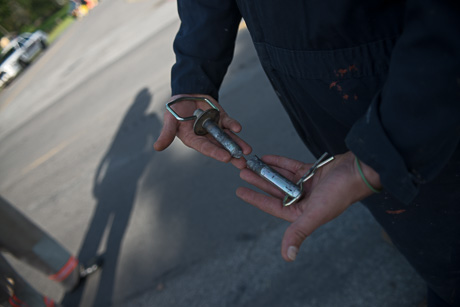 The pin that broke, causing the accident. The ammonia was transferred from the tank that tipped over to two others owned by the same farm. The hazmat team was prepared in case there was a leak.