February 13, 2014 - 6:04pm
Three-car accident with injuries at Route 98 and Federal Drive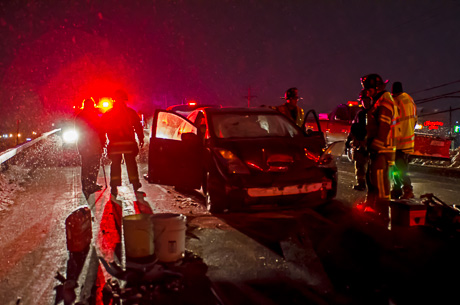 A three-car accident with injuries is reported near the intersection of Route 98 and Federal Drive. It is blocking traffic. Town of Batavia fire and Mercy medics are responding along with law enforcement.
UPDATE 6:05 p.m.: The northbound lane(s) is blocked.
UPDATE 6:08 p.m.: To accommodate traffic flow, they are going to alternate southbound and northbound using the southbound lane. Another ambulance is called. There appears to be no fluids leaking from the vehicles.
UPDATE 6:13 p.m.: Two patients will need evaluation, but no transportation is likely.
UPDATE 6:28 p.m.: A female is being transported to UMMC with complaints of neck and lower back pain. This was rear-end accident involving four cars.