April 12, 2014 - 2:52pm
Tractor-trailer rollover on eastbound Thruway, no injuries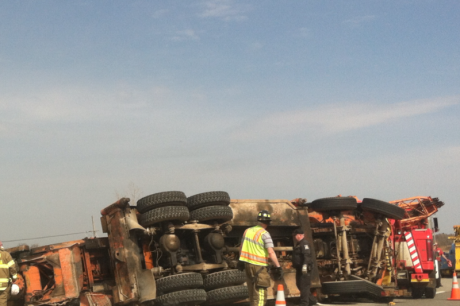 A tractor-trailer rollover accident is reported on the eastbound Thruway at mile marker 386. No injuries, but fuel is leaking. Town of Batavia Fire Department is responding.
UPDATE 3:16 p.m.: The Department of Environmental Conservation is contacted as required because of the fuel spill. Wind is reported as 7 mph from the southeast.
UPDATE: Photo submitted by a reader.