May 8, 2014 - 3:09pm
What're you lookin' at?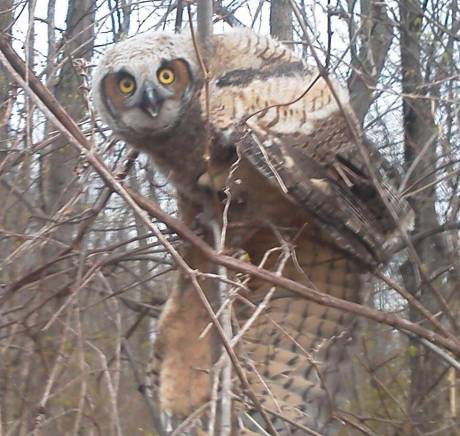 Reader Patti Williams sent in this picture of an owl that her son, Andrew Williams, took while he was out turkey hunting. She says her son, who lives in Byron, saw the owl several times, then was able to get close enough to take this photo.
Boy, I'll say ~ awesome picture!!
And Billie's title ~ brilliant!