August 8, 2017 - 10:14am
Two cats missing from new home on Montclair in Batavia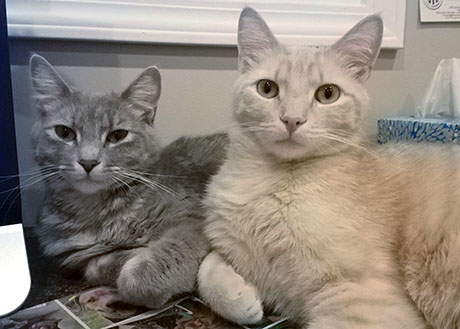 This brother and sister pair of 1-year-old cats are missing on Montclair Avenue.
Their owners had just moved into a new residence and about an hour later, the pair managed to slip out, so the owners don't even know where to look.
Both are spayed/neutered.
They've been missing since Sunday.
They are likely being shy and hiding.
If found, call Miranda at (585) 813-2428.
August 10, 2017 - 7:17pm
#1
Set a couple cans of tuna outside, the last place you saw them. They are hunkered down close by. Good Luck.
August 10, 2017 - 7:56pm
#2
The last time something like this happened the cat was hiding in a basement closet. Can't hurt to double check.