April 12, 2012 - 3:53pm
Big honkin' Super MAMMOTH garage sale is back -- and bigger!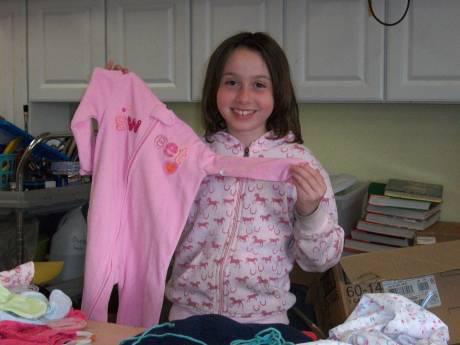 Mary Lea Caprio holds up a "sweet" little baby outfit in the "Baby Boutique" at St. Joseph School (more pictures at the bottom).
Featuring clothes, toys and other babyware for newborns through 3-year-olds, the boutique is one of this year's added features for St. Joe's ginormous and burgeoning Super MAMMOTH Indoor Garage Sale.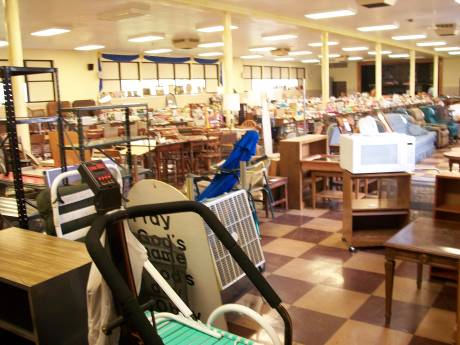 Chairwoman Kathy Stefani and her committed crew of 127 volunteers have been working hard all year to prepare for the event, which takes place Saturday, April 14, at the 2 Summit St. school from 9 a.m. until 4 p.m. and has something to offer for just about everybody.
Items for sale will include your usual antiques, furniture, upholstery, jewelry, paintings, etc. But for those of you manly men out there who don't much care for that stuff, another of this year's "newbies" is a "Tool Town." This will be outside and will include hand tools, power tools and a gas grill.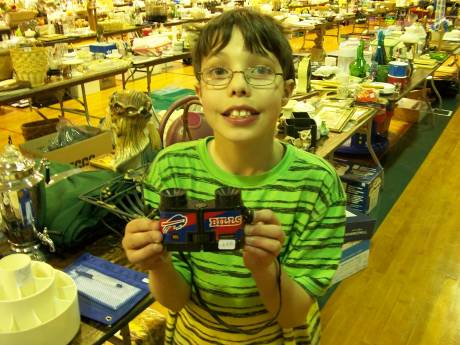 There's plenty of cool stuff for kids as well, like these Buffalo Bills binoculars that volunteer Colton Bellimer held up for the camera.
According to Stefani, the volunteers have been taking tip-top care of every item.
"Everything sparkles, because it's all been washed," she said. "Our toys are complete -- no pieces are missing, and everything works."
In keeping with the MAMMOTH tradition, the prices are extremely affordable. From a $2 Rolex quartz to 25-cent cat food to a $10 microwave, the merchandise reflects the prices that Stefani and the other MAMMOTH workers have long been proud of.
All of the merchandise will be restocked at 12:30 p.m., so nobody has to worry about missing out on the good stuff by sleeping in.
Some of this year's other new features will include:
Rib BBQ dinners from Clor's, in addition to their chicken BBQs
A "Winter Room" with Christmas models and decorations
Vintage quilts (including one from 1890, another from 1930)
The sale will be divided into two shifts -- one in the morning, the other in the afternoon. Each shift will have 23 cashiers ready to check customers out.
Baked goods and coffee will also be available inside, so bring your appetite!
Here are some more pics of available merchandise: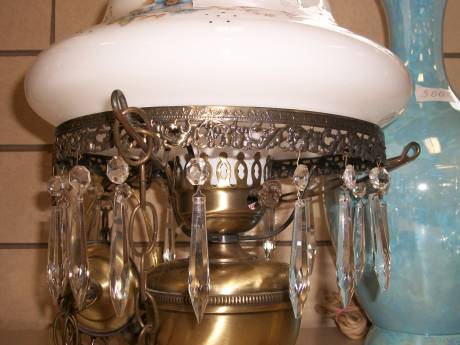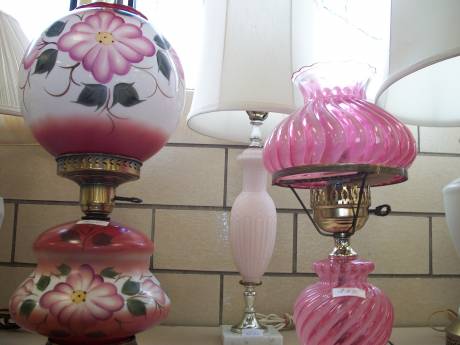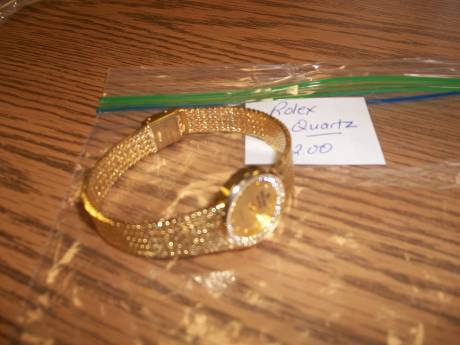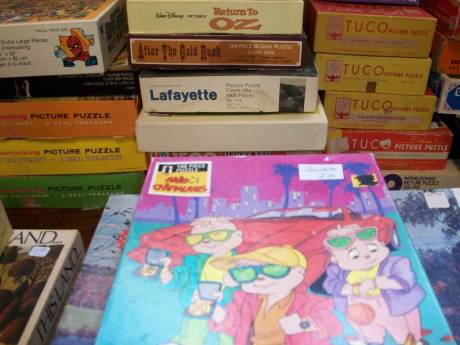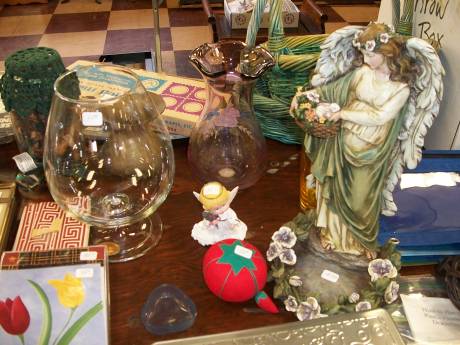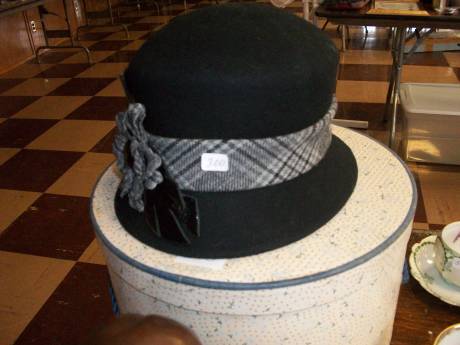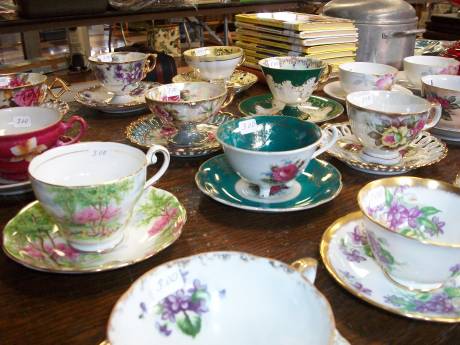 More pictures after the jump (click on the headline to see more):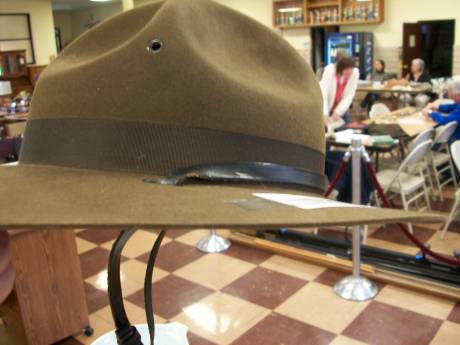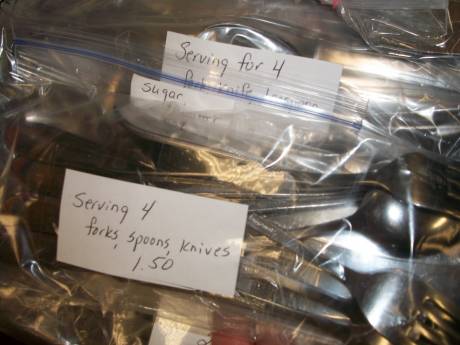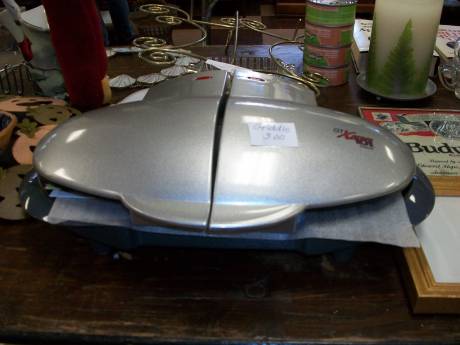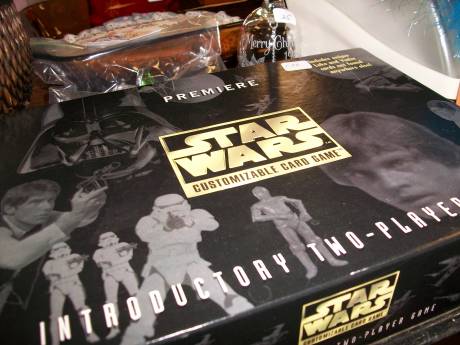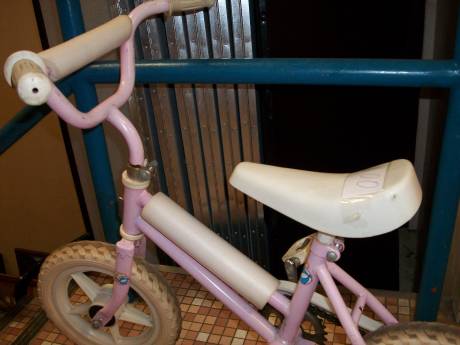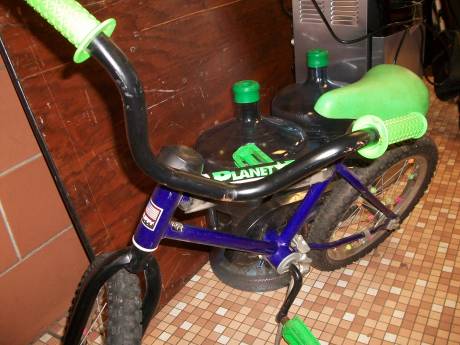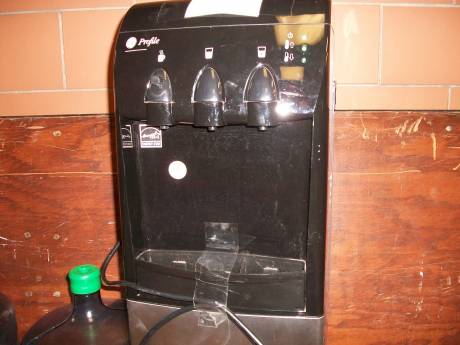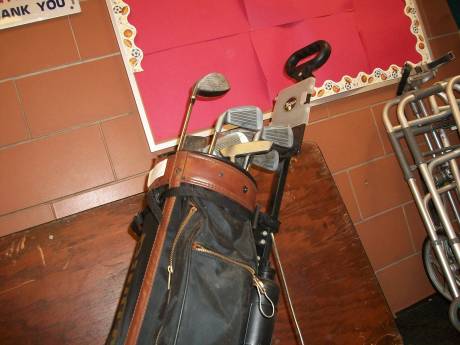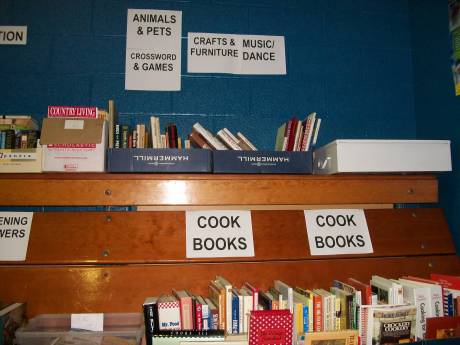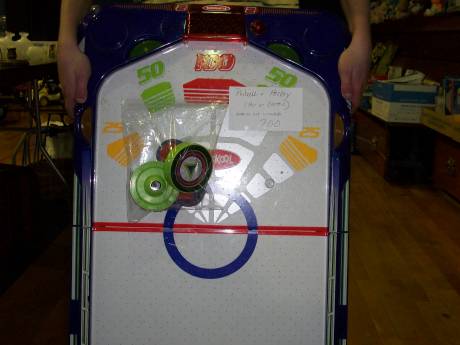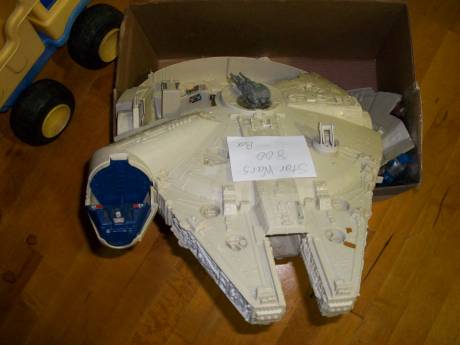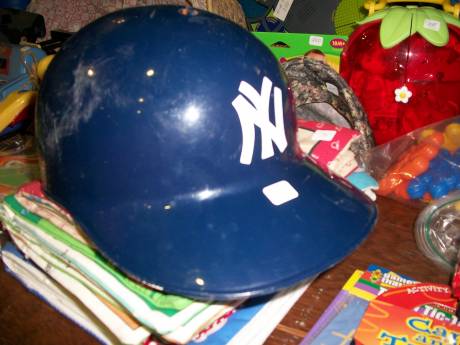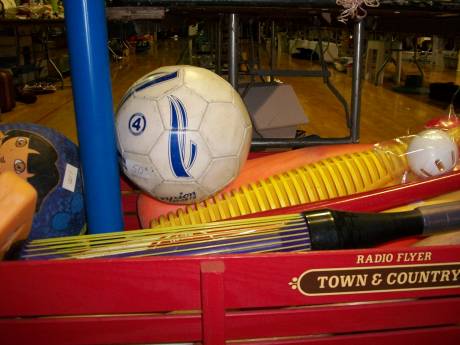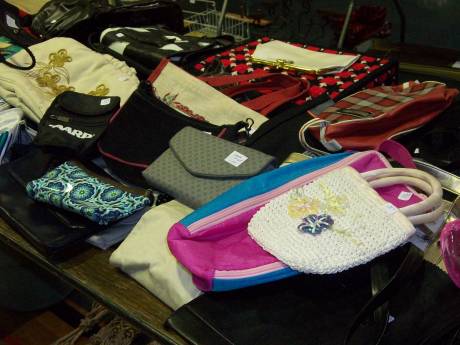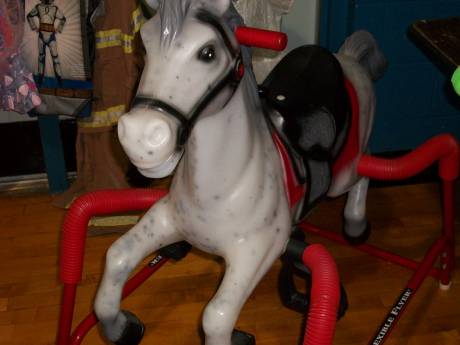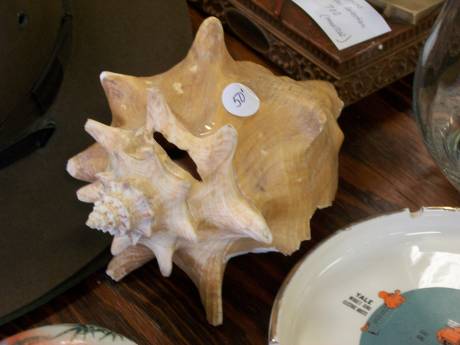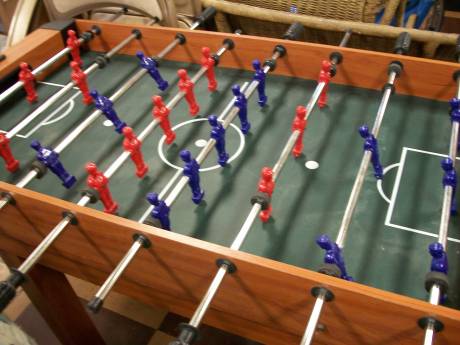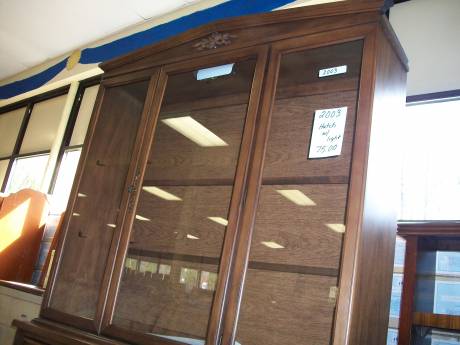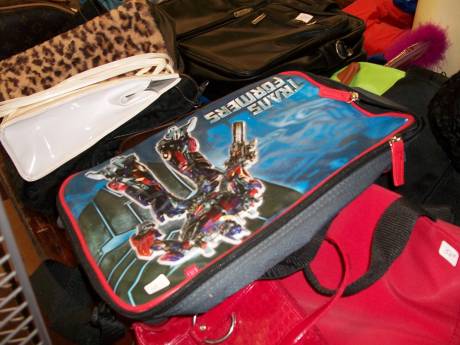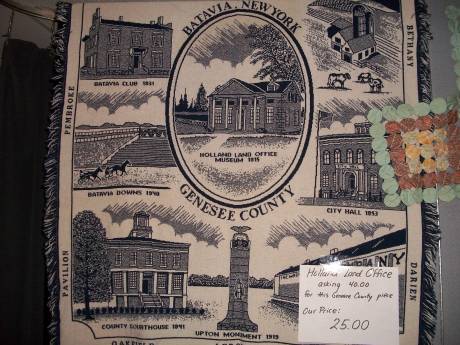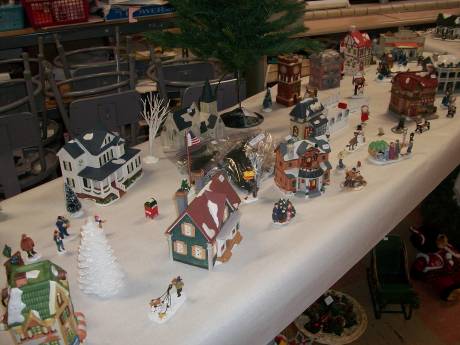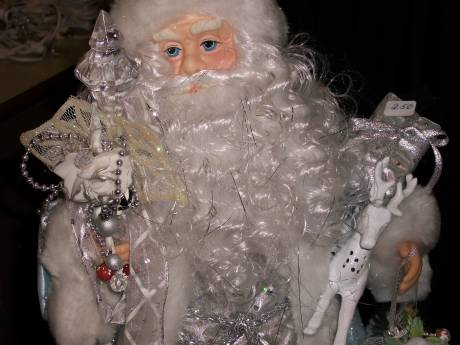 ...And I'll end where I started -- the Baby Boutique!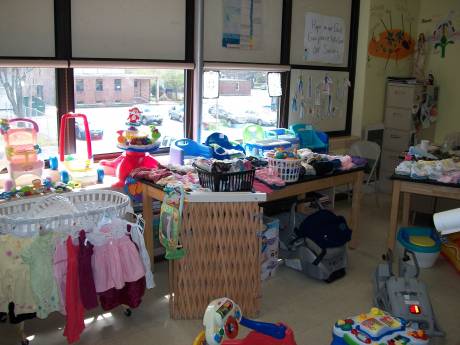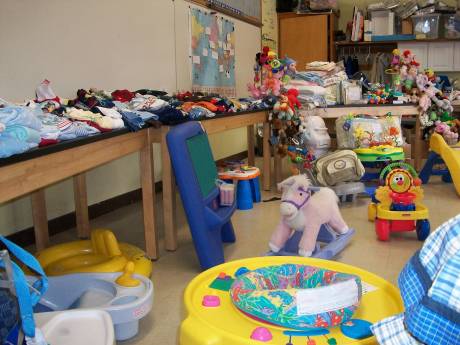 All proceeds benefit St. Joseph School. If you have any questions, call Stefani at 344-2701.
Please note that Stefani is looking for new storage space for next year's MAMMOTH merchandise. If anyone is willing to volunteer space, that would be appreciated.
April 12, 2012 - 7:23pm
#1
I can't wait!! such a FUN event!! (gotta get me some setabouts!!)