January 25, 2013 - 9:17am
'Hit a Home Run for Ken Hazlett' to help beloved Little League umpire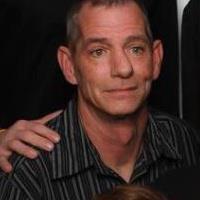 Ken Hazlett, 51, is a lifelong Batavia resident who was diagnosed with brain and lung cancer shortly after Thanksgiving. He is undergoing treatment at Wilmot Cancer Center in Rochester, and on Saturday there will be a benefit to raise money for his medical expenses.
"Hit a Home Run for Ken Hazlett" will be held on Saturday at Polish Falcons, at 123 S. Swan St. in Batavia, starting at 2 p.m.
The event will feature a Chinese Auction with 120 to 150 baskets, a 50/50, a 46-inch TV to be raffled off, a week's cabin rental at Frost Ridge Campgrounds in Le Roy (valued at $600), and a Little League package that will include a batting glove, a bat, and tickets for reserved seating at a Buffalo Bisons' game. 
Basket drawings will take place at 6 p.m.
Clor's Chicken BBQ dinners and T-shirts, which cost $9 and $10 respectively, will be available at the event or in advance. Hazlett's niece, Nicole Newton, said there will be a limited number of extra dinners (she anticipates about 75) available on the night of the event.
Saturday's event will also include beef on weck, pizza, pop and water.
Hazlett is well-known locally for having umpired Little League games for many years, as well as for coordinating the area's umpires for about a decade. He was invited to Cooperstown in August 2011 to watch the international Little League tournament, at which he was honored to be the umpire behind the plate at the final game.
For more information or for dinner and T-shirt pre-orders, call 409-4385, 584-3589 or 409-8802. People can also pick up dinners and T-shirts at the Detail Shop, at 3875 W. Main St. Road, or Mazures Automobile Repair Service, at 643 E. Main St., both in Batavia.
Photo submitted by Nicole Newton
January 25, 2013 - 12:56pm
#1
xoxoxo Kenny!!
Thinking & praying for you!!
Keep up that amazing sense of humor!