September 21, 2012 - 11:09am
Photos: Genesee County Bar Association, Ranzenhofer and Hawley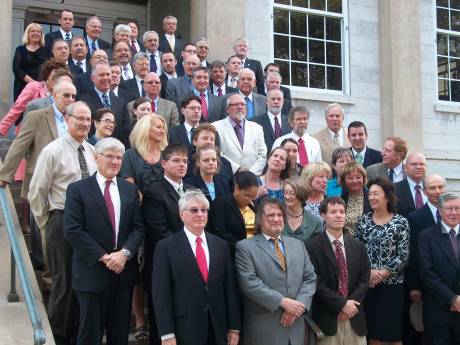 Genesee County lawyers gathered for a photo shoot on the Old Courthouse steps Thursday. This was to conclude the ceremony celebrating the Genesee County Bar Association's 100th Anniversary.
In attendance were Sen. Michael Ranzenhofer (who joined the lawyers in the photo), Assemblyman Stephen Hawley, Genesee County Legislature Chairperson Mary Pat Hancock and professionals from the justice system at the state level.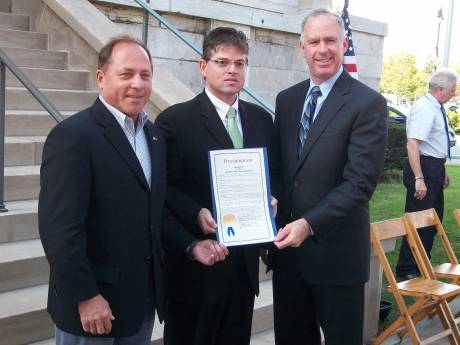 Hawley and Ranzenhofer presented the proclamation to GCBA President Durin B. Rogers (middle).
Here are some closer views of the lawyers who attended: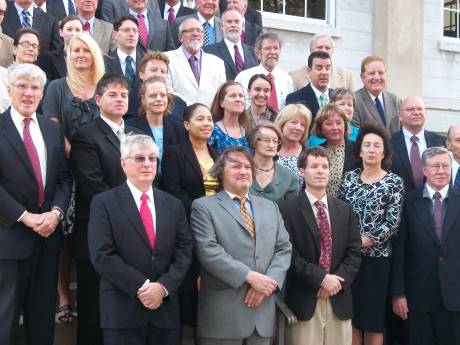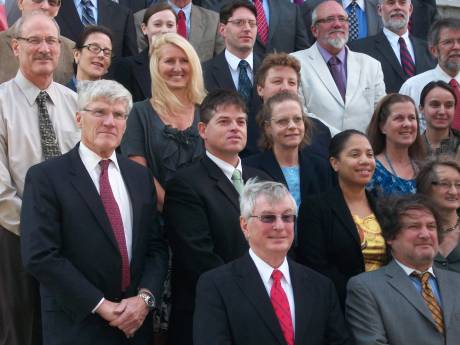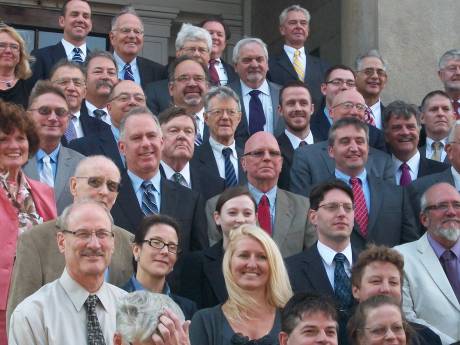 For more information on GCBA, visit their Web site: www.gcbany.com.
September 22, 2012 - 5:28am
#1
One of the nicest guys I've ever met is Gerald Williams. He's smack in the center of the bottom picture. His son (Thomas) practices law with him at the Williams Law Firm, LLC.