April 27, 2011 - 12:19pm
St. Joe's SUPER MAMMOTH garage sale just keeps getting more gargantuan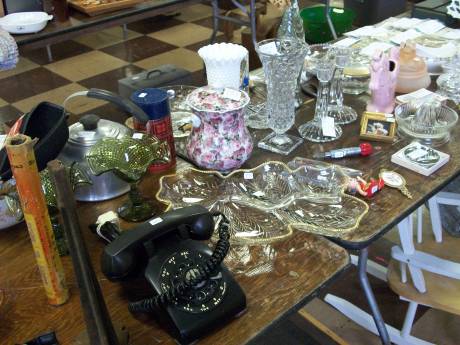 The big honkin', humongous SUPER MAMMOTH Indoor Garage Sale at St. Joe's School is from 9 a.m. to 4 p.m. this Saturday. It's located at 2 Summit St. in Batavia.
While planning it hasn't put Chairwoman Kathy Stefani in seventh heaven, she knows the proceeds are heaven sent, so to speak, and will be used to buy state-of-the-art instructional technology for the school.
Now in its seventh year, this thing has grown quite a bit since its inception.
Stefani, a St. Joseph's parent, began chairing the sale as a fundraiser for St. Anthony's School in Batavia, where her children attended until the school closed several years ago. She's the one who gave it the name MAMMOTH, because "even (during the first year) it got real big."

"It's gotten to the point where it's not just a sale," Stefani said. "It's really an event."
It will fill all the main areas of the school -- both upstairs and downstairs -- as well as the green space outside, which will feature a 20-by-40 foot tent in which lawnmowers and outdoor furniture will be sold.
Volunteers have been collecting donations all year, and have spent the last two weeks setting up. The latter process has included the tasks of washing and pricing the items.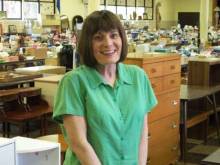 Speaking of prices -- bibliophiles will definitely want to get to showroom #2 (a.k.a. the gym), where a large variety of books for all ages will be sold for only 25 cents each.
And for $20, you can own a 49-star American flag.
Shoppers will have a total of 19 cashiers, two of whom will be "express cashiers," to assist them.
In addition to antiques, furniture, books, needful things and other goodies to which customers have come to look forward to, there are some exciting new features this time around.
Clor's Chicken BBQ will be sold outside, with picnic tables and benches available for sit-down meals.
A bake sale, featuring all homemade items, including cakes and fresh-brewed coffee.
Because there is so much merchandise this year -- "tens of thousands of items," according to the ad flier -- Stefani and other volunteers will be restocking tables at 12:30 p.m. on the day of the sale. So, if you are not a morning person, you will still have plenty of choices if you come in the afternoon!
A special attraction will be an Artisan Doll Shoppe, staffed by an expert in vintage and collectible dolls who will be able to answer questions and offer free appraisals.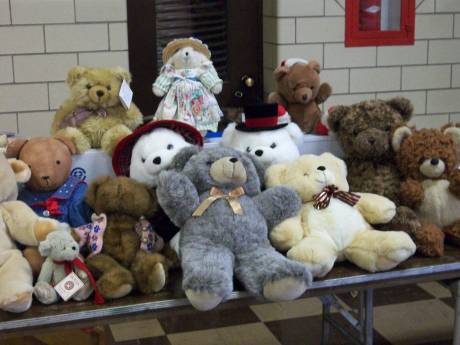 April 12, 2012 - 7:16pm
#1
I can't wait!! such a FUN event!! (gotta get me some setabouts!!)