February 7, 2017 - 9:03am
Pembroke defeats Oakfield 59-57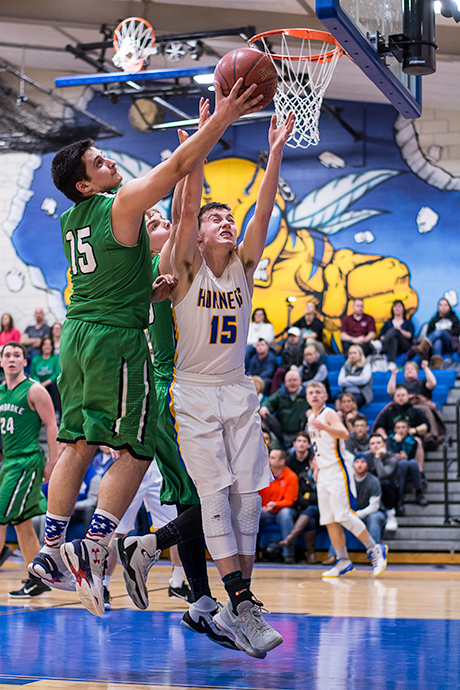 The visiting Pembroke Dragons defeated the Oakfield Hornets Monday in a game that was hard fought to the bitter end. The first half ended tied at 26 and both teams traded baskets through the second half, leading to a 57-57 tie with less than 30 seconds remaining in the game. Pembroke went on to score two points with just over 20 seconds left on the clock, followed by a huge stop on defense to secure the Dragons' victory. 

Leading scorers for Pembroke were #15 Kyle Ludwig (pictured above) with 14 points, and #10 Ried Miano (pictured below) with 13 points. 
Photos by Destin Danser Photography. Click here to view more and purchase photos.