April 20, 2017 - 1:49pm
Man wanted in Key Bank robbery arrested in Louisiana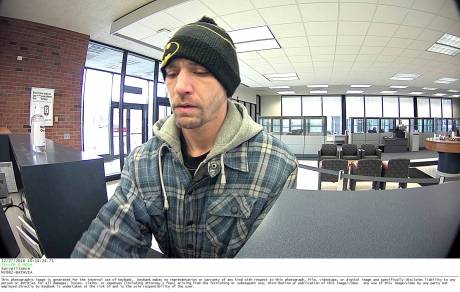 A Niagara Falls man wanted in connection with a robbery Dec. 27 of the Key Bank branch in Batavia has been arrested in Assumption Parish, La.
Joel Zsebehazy, 33, was working as a handyman there, according to Houma Today, which also reported authorities in Louisiana said Zsebehazy made off with $10,275 in the robbery.
Batavia PD confirmed the arrest today and said authorities are awaiting Zsebehazy's extradition so he can be charged with the bank robbery and an alleged parole violation.
He was arrested on a federal fugitive warrant for alleged unlawful flight to avoid prosecution.
He was arrested at a home near a town called Belle Rose.
Photo: File photo released by Batavia PD the day of the robbery.