August 17, 2014 - 11:14pm
ATV accident reported in East Pembroke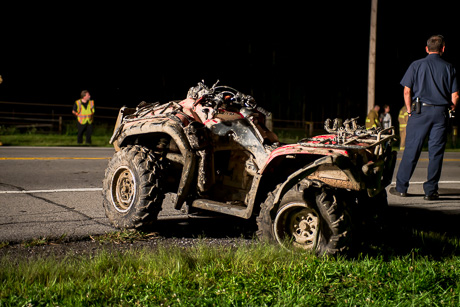 An ATV accident with multiple people injured is reported in the area of 2069 Main Road, East Pembroke.
East Pembroke fire and Mercy EMS dispatched.
Three or four people are injured, with a possible serious injury.
Mercy Flight being put on standby.
UPDATE 11:21 p.m.: Town of Batavia fire requested to the scene to set up a landing zone for Mercy Flight at Pembroke Primary School.
UPDATE 12:45 a.m.: There are two confirmed injuries. A female passenger was transported to ECMC by Mercy Flight. A driver was taken to ECMC by Mercy EMS. Sgt. Eric Seppala said there may have been a second ATV involved in the accident. The second ATV left the scene prior to law enforcement arriving. It's unknown if anybody on that ATV was injured. It's unclear at this point what happened, though it appears the ATVs were on the roadway. The investigation is continuing. Anybody with information that may assist in the investigation are asked to call the Sheriff's Office at (585) 343-5000. 
UPDATE Monday morning: A press release from the Sheriff's Office states that two four-wheel ATVs collided. Both ATVs had a driver and passenger. The driver and passenger of the second ATV were taken by private vehicle to UMMC and later transfered to ECMC for treatment. No names were released. The investigation is ongoing and charges are pending.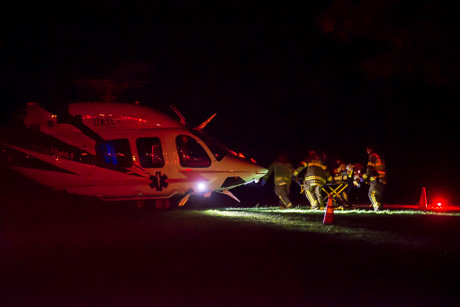 August 18, 2014 - 1:38pm
#1
Howard. Do you have any info on whether the ATV's involved in this accident were participants in the ATV mud races held earlier?
August 18, 2014 - 2:10pm
#2
August 18, 2014 - 6:22pm
#3
Check the WBTA site. They gave the names, addresses and ages.