February 10, 2014 - 4:40pm
Batavia Ramparts win silver medals at Empire State games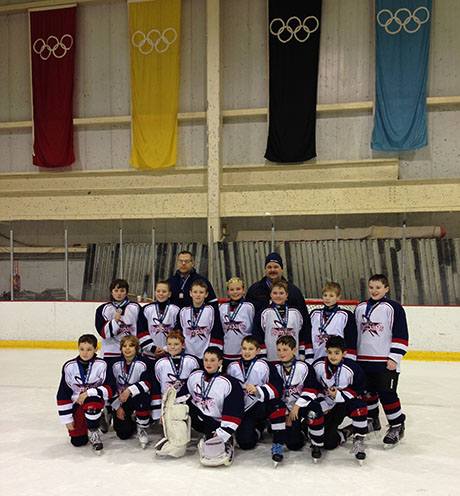 The T.F. Brown's Squirt III Batavia Ramparts Hockey Team garnered silver medals at the Empire State Winter Games held Olympic Center in Lake Placid this weekend.
Batavia was the #1 seed going into the final rounds after winning their first three games. They lost the gold medal round to the Rye Rangers.
Pictured are Head Coach Jeff Bower, Assistant Coach Brian Frieday and players Drew Bower, Vincent DiRizio, Matthew Frieday, Levi Grimm, Zachary Howard, Austin Hunt, Collin Kratz, Chase Pangrazio, Dominic Peracciny, Connor Peterson, Eric Pfalzer, Sean Pies, Jace Rademacker, and Max Tenney.
Photo and information submitted by Robert Grimm.