April 29, 2013 - 6:05pm
Believe it or not, first crop of locally grown strawberries arrives this week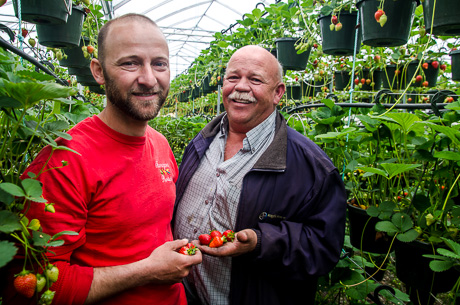 Wouldn't it be great to eat a juicy, sweet, fresh locally grown strawberry right about now?
You may think that's impossible, but thanks to Pudgie Riner, owner of Triple P Farms in Oakfield, starting Wednesday, you will be able to buy locally grown fresh strawberries at Harrington's Produce Stand at 5282 Clinton Street Road, Batavia.
Always an innovator looking for new ideas, Riner found a picture online of a farmer in Denmark growing strawberries from hanging baskets in a hothouse and he realized he could do locally and get strawberries out to market weeks ahead of other local farmers.
"The concern is, if we say we've got fresh strawberries from New York, nobody going to believe us," Riner said. "These really are grown right here. They're not from Florida.They're not from California. They're grown right here in New York and the same varieties that are grown locally and people are used to eating from the ground, but these are grown in a basket."
The 5,000 plants are two years old and should produce 5,000 quarts of strawberries, Riner said.
Peak harvest will be within 10 days, which is a little earlier than Riner wanted, but he'll learn from this year's growing cycle and push it back a bit next year.
He partnered with Andy Harrington (left, above) to bring the strawberries to market because the Harrington family has such a good reputation for locally grown produce.
"I decided that knowing his business, he is the right guy to sell them," Riner said. "I could sell them in my own place, Pudgie's, but I don't have the reputation of being in the produce business, so that would be one more hurdle."
Harrington's on Clinton Street opens Wednesday. The family's Oakfield location, 7550 Lewiston Road, opens in June.
It was an easy decision to take on Pudgie's berries, Harrington said. It gives him more stock early in the spring and, "they're fresh and they taste great."
Previously: Pudgie puts the local into 'locally grown' produce and garden plants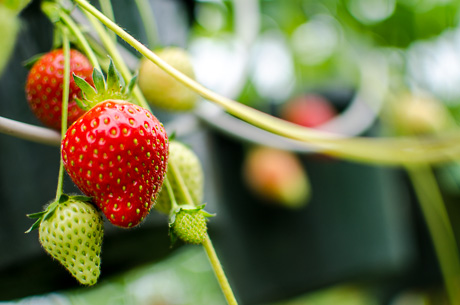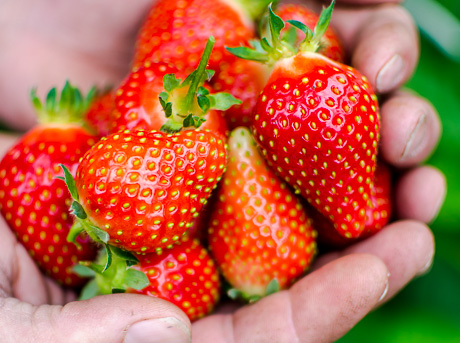 April 29, 2013 - 7:05pm
#1
Local grown strawberrys are the BEST ! Great move for both of them to pair up together.
Their strawberries are AWESOME! We bought 3 qts. today. They were flying off the shelves. Delicious!