November 3, 2012 - 9:08pm
Big day for Notre Dame at cross country sectionals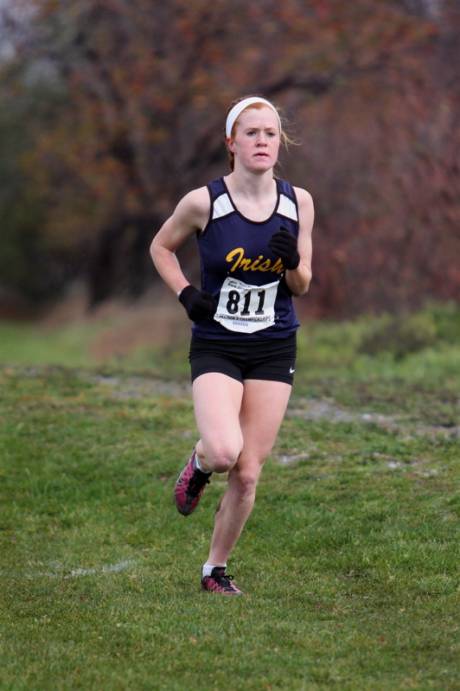 Notre Dame girls dominated the Class D Section V Cross Country Championship today to take the title, and Jeffrey Antolos repeated as a Section V champion in the boys run.
Laurie Call won the Class D girls race with a time of 20:25. Teammates Anna Warner and Emily McCracken came in second and third with times of 20:58 and 21:29. Shelby McGinnis was seventh at 22:15 and Rosemary Flumerfeldt was 11th at 22:56.
Antolos was tops in Class C and CC boys at 16:09.
In Class DD girls, Oakfield-Alabama's Kerry Mills was third at 21:08.
Photos submitted by Bare Antolos.