April 5, 2014 - 11:38pm
Candlelight vigil in Le Roy honors the memory of Joshua Mouery
posted by
Howard B. Owens
in
Le Roy
.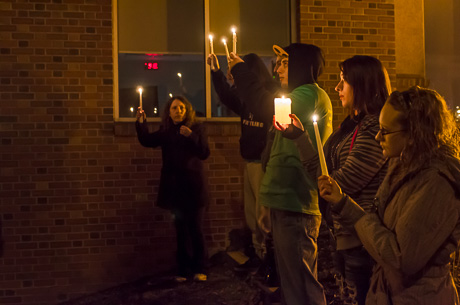 More than 100 Le Roy High School students and community members attended a candlelight vigil tonight at the Le Roy Fire Hall in honor of Joshua Ian Mouery, who died six days ago at age 16.
The vigil was organized by Le Roy students Joseph Pratt, Josh Janiszeski and Amy Kaplun.
Pratt said Mouery was a best friend and urged all who attended to remember all of the good times with Josh and carry him in their hearts for the rest of their lives.