April 17, 2014 - 6:01pm
Car drives into building on West Main Street, Le Roy, no injuries
posted by
Howard B. Owens
in
Le Roy
.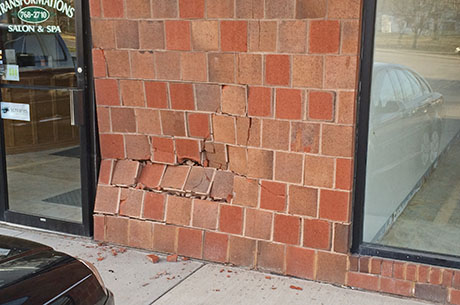 A car careened into a beauty salon at 110 W. Main St., Le Roy. No injuries are reported. Le Roy Fire Department on scene. Code enforcement is responding.
UPDATE: Photos submitted by readers.
April 18, 2014 - 1:04am
#1
... and how old was the driver?
April 18, 2014 - 3:31am
#2
Old enough not to see the huge brick wall in front of them or know the brake is to the left of the accelerator.
April 18, 2014 - 9:34am
#3
Seriously! How do you hit a building?!