May 28, 2014 - 8:44pm
Cat owner looking for lost orange tabby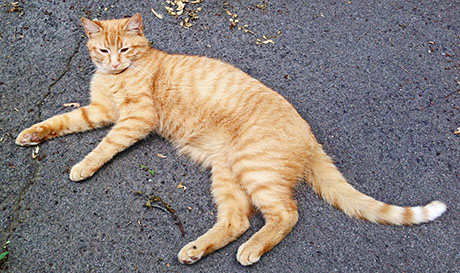 Maria Yefremenko says she is desperate to find her orange tabby, which has been missing since the night of May 20. The cat has green eyes and was last seen on Walnut Street in Batavia. He has a small tear in his left ear and small black spot on his right paw. Contact Maria Yefremenko either by e-mail at [email protected] or call/text (585) 479-5229.
May 29, 2014 - 12:22am
#1
Male cats sometimes go on vacation. I use to have a large male tiger cat who would take off for a couple of weeks or a month to visit his buddy who lived half way down the adjacent block. I once walked down and talk to him and he indicated in his actions that he would return when he was good and ready. Sure enough, he would show up eventually.