July 7, 2014 - 4:26pm
Cause of Le Roy fire not yet determined as investigators continue to search for clues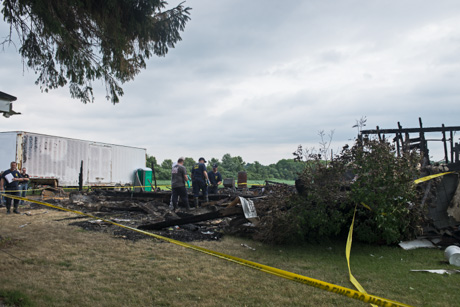 Don't let the crime scene tape mislead you. Officials are not calling their search for the cause of Saturday morning's fire at 8005 North Road, Le Roy, a criminal investigation.
But arson hasn't been ruled out, either.
Nothing's been ruled out.  
Today, investigators from the Sheriff's Office, Emergency Services and the State of New York, were going over every inch of rubble looking for signs and clues. Le Roy FD's ladder truck was brought in at one point so investigators could obtain aerial photos of the site. The property's owners, Greg and David Luetticke-Archbell came to their house to explain to investigators what was where.
Jim Bouton, an emergency management coordinator and fire investigator with the county, said officials may be ready to discuss theories and findings soon.
Previously:
Greg, David and their children lost all of their personal belongings in the fire. A site for community donations has been set up. Click here to access the site.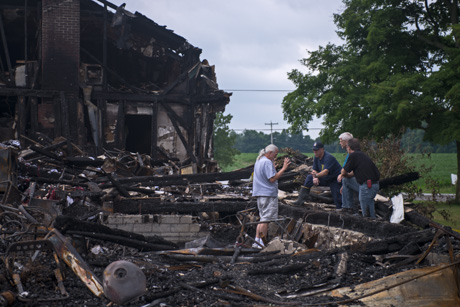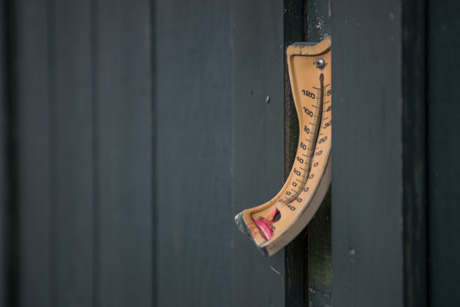 This thermostat is on a shed about 100 feet from the west side of the house. Radiant heat turned it into a curly fry.