April 15, 2014 - 5:47pm
Celebrating 125 years, Richmond Library hosts party for children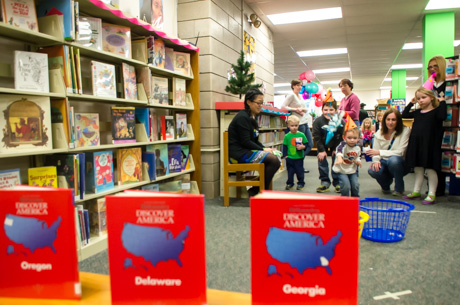 It was all fun and games in the children's section of the Richmond Memorial Library this afternoon as staff threw a birthday party for the library.
Batavia's library, founded with a gift from the widow of Dean Richmond, is 125 years old this month.
Today, the children participating in the party made birthday hats and played games.