February 1, 2013 - 3:40pm
Charlie Cook, successful business leader, hopes for success in improving image of GCEDC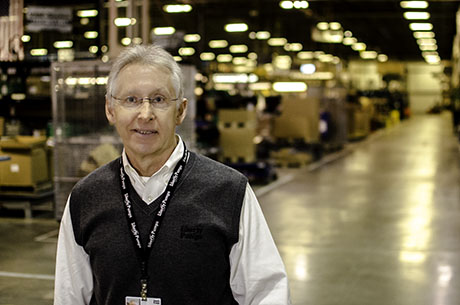 If Charlie Cook can do one thing as chairman of the board of the Genesee County Economic Development Center it is improve the public perception of the agency.
GCEDC claims 3,581 jobs creation commitments since 2003 spread over 349 economic development projects with a total capital investment of $835. In 2012, GCEDC was able to announce at least 300 new jobs at the Genesee Valley Agri-Business Park and WNY STAMP's regulatory approval promises thousands of more new jobs in the coming years, according to the agency.
Local residents should take pride in hosting an such aggressive, forward-thinking, job-creating industrial development agency, Cook believes.
Turning public opinion from one of skepticism over employee compensation into one of appreciation for its accomplishments won't be a quick or easy process, Cook said.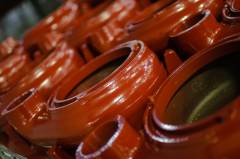 "Nobody questions the accomplishments of the EDC and how successful we've been over the past 10 years," Cook said. "It's just been huge, but it can be a short-lived success when you shoot yourself in the foot. Certainly this incentive compensation thing was a bad decision and that's been taken away, and that's good.
"I'm determined," he added, "to turn public perception into pride for what this agency does."
Like most entrepreneurs, Cook is an optimist. He's an engineer, so he is hardwired to solve problems. He's also one of Genesee County's most successful business leaders, so he knows what success looks like.
As a Genesee County native, born and raised in Bergen, Cook is a cheerleader for our region and its prosperity.
"The ultimate goal is to keep more of our graduates, our kids, in the area."
But it's not just job creation that motivates Cook to serve as a volunteer on the GCEDC board, it's about boosting the standard of living for us all.
"It's about the well being of our entire area, whether it's job creation or just an improved quality life, that's the real reason I'm on the board. Job creation is just one of the things that leads to that."
Cook has some experience in job growth.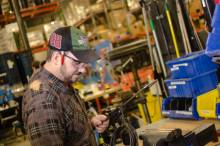 Liberty Pumps was founded in 1965 by his uncle, Fred Cook. Charlie Cook took charge of the company in 1975 when it had only about a dozen employees. Today, Liberty Pumps employs 135 people in its 124,000-square-foot facility in Apple Tree Acres.
Gross annual revenue for Liberty Pumps is about $55 million.
Cook is proud that his company is one where people generally enjoy their work and share in the profits, when there are profits to share.
"We have a hard time here tolerating negative attitudes or an attitude that doesn't lend itself to performance. It's not so much me or the managers looking for it. It's more the peers.
"If there's somebody who is just not with the program, it's best for us, obviously, but it's also best for the employee to move on and go do something else. Fortunately, doesn't happen too often, but when it does everybody ends up better for it. There's nothing worse than getting stuck in a job you really don't like."
After high school, Cook moved to Missouri to study at Parks College of Aeronautical Technology of St. Louis University.
He went to work for McDonald Douglas at night.
"I had no money and I didn't want to take out a loan," he said.
After graduation, Cook moved to a day shift at McDonald Douglas, but was drafted into the Army a few months later.
He was trained as a radio teletype operator and of the 96 people in his school, 93 were sent to Vietnam. Cook was transferred to South Korea.
Cook served his 21 months and then returned to McDonald Douglas, but soon realized he preferred the lifestyle of rural Western New York, wanted to be near his family and didn't fit in with the corporate culture of a large company.
His uncle hired him as an engineer.
"The reality was, we only had seven employees in the company," Cook said. "We did everything. We would build pumps in the morning, in the afternoon, if I had a chance, I would do some design work or I'd go out on the road selling. We did whatever it took to get the job done."
New employees are much more specialized and it's easy to get pigeon-holed into a particular job, but it's still part of the company's culture to expose every employee to as many aspects of the business as possible.
It's also part of its culture to communicate what's going on with the company. The most important communication just might be about profits.
Cook has taken only one business course in his life, at Genesee Community College, and one of the memorable lessons the instructor tried to impart to the class was that a business owner takes all the risks, so the owner should reap all the rewards.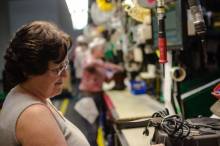 It's a philosophy he has never agreed with.
"I feel like the rewards should be shared with the people who got you there. Ever since the beginning, we've had a pretty aggressive and generous bonus program, profit sharing."
Innovation is also important to Liberty's success.
The sales and marketing departments are really good, he said, at listening to customers and coming up with new ideas, but Cook also subscribes to the notion -- shared by great entrepreneurs from Henry Ford through Steve Jobs -- that often customers doesn't know what they want until you show it to them.
"That's one of the secrets of our success -- coming up with products they just can't get from our competitors."
That's why Fred Cook's business caught on from the beginning.
Liberty was originally a spin-off of a Buffalo-based pump company and made only sump pumps.
But sales of sump pumps are vulnerable to weather conditions, so Fred needed to come up with a line of pumps that could be sold any time of year.
He designed a pump that was pre-installed in a basin and contractors liked it because it was easy to install.
Since then, Liberty Pumps has continued to refine products and expand its line of pumps -- sold to distributors who sell them to contractors.
As we toured the Liberty Pumps facility earlier this week, Charlie asked me not to take a picture of a pump casing because it hasn't been released on the market yet. He doesn't want to give competitors a sneak peek.
"Our competitors have always copied us and now it happens more frequently. Our challenge is to have the next generation already under way before that happens."
That innovative spirit is what makes Liberty Pumps a fun place to work, Cook said.
"It's really dynamic and exciting. For a boring product like a pump, it's amazing how interesting it can get if you really focus on innovation and things that aren't out there currently."
In recent years, the growth of Liberty Pumps has been helped by the agency Cook now helps oversee -- GCEDC.
In 2000, the company moved from a 28,000-square-foot facility on Route 19 to a brand new building in a "shovel ready" business park built in Bergen by GCEDC.  Liberty received tax abatements to help with the move.
In 2008, the company expanded its Apple Tree Acres facility to its present 124,000-square-foot building, again receiving assistance from GCEDC.
In a comment on The Batavian last week, a reader questioned Cook's position as chairman of the board and a beneficiary of GCEDC benefits.
"I would like to invite him out here and show him how that money was invested," Cook said. "Is it sort of corporate welfare? It all depends on how a company uses that benefit. We reinvested that money. Would we have had the two build-outs without the investment, sure, but the fact is, we wouldn't have had the funding to put into product development to fill things up and do another one another eight years later."
Cook's term on the board ends in 2016, but before then, he anticipates more expansion for Liberty Pumps, and in that time he expects his company will again seek assistance from GCEDC.
By law, Cook will be unable to participate in any discussion, and he certainly won't be able to vote, on any proposal for GCEDC to help Liberty Pumps.
The same assistance Liberty Pumbs has received, Cook said, has helped dozens of other businesses in Genesee County.
The assistance helps level the playing field for company's like Liberty Pumps that are based in high-tax New York and must compete against companies based overseas or in lower-tax states.
If all GCEDC did was hand out tax breaks to businesses that promise jobs to the count, it might be controversial enough, but in January 2001, the Authorities Budget Office released a scathing report on bonuses paid to GCEDC employees, especially CEO Steve Hyde.
The public outcry has been at a near consistent high pitch since then and late last year, at the same time Cook was announced as the incoming chairman, the agency said the bonus program would be discontinued starting with the 2013 performance year.
Bonuses were still paid for 2012 because, Cook said at the time, the agency was contractually obligated to pay out bonuses earned by employees based on their performance during the year.
In all, for 2012, employees received $120,000 in bonuses.
In December, the board also announced a raise for Hyde from an annual $160,000 to $195,000. Hyde won't earn a bonus in 2012, but he will receive $10,000 in deferred compensation.
The other staff members, the board announced in December, would also receive raises. Those raises range from 8 to 12 percent.
Local residents continue to take issue with the compensation of employees because they question the announced job creation numbers of the EDC, but many people also object to the annual county government share paid to the agency each year.
For 2013, taxpayers will kick in $213,000 to help fund the agency's operations.
While Cook acknowledges the bonuses paid out previously were a mistake, he said the county's should continue partial funding for GCEDC.
"Looking at this last year, sure the EDC did extremely well and they did earn some money, but our commitments for reinvestment far exceed (that revenue)," Cook said. "I think it's appropriate that the county invest incrementally. There are going to be years where we don't have that kind of success and yet you want to maintain the caliber of staff that we have. I think there would be a danger, and it would be unfortunate, if we ask for substantially less from the county."
Cook acknowledged that all of the negative attention Steve Hyde seems to get over his compensation is a concern.  It's not come to the point yet, Cook said, that he feels the need to sit down and talk about it, but he understands that anybody can find their job less enjoyable if they face constant criticism from the public.
"How long can you really enjoy your occupation with the negative scrutiny? Certainly, scrutiny is not inappropriate for what he does. That's to be expected.  We're uncomfortable for the potential that he is uncomfortable to the point of being discouraged enough to the point of leaving."
Cook considers Hyde a bit of a superstar at what he does and wants to see him stick around.
"Without actually seeing all he does and knowing about his capabilities, it's difficult for people to understand that he would be hard to replace. It's not impossible. Anybody is replaceable, but even if you did, you would have to pay at least as much as what we're paying him to get that kind of talent. It's just a fact."
Over the next year or two, Cook hopes he can help refocus the public's attention on the agency's success and have people come to understand that Hyde and the rest of the staff are paid well because they do a really good job at creating employment and improving the quality of life in Genesee County.
"Any agency that can do what his agency has done and generate this many jobs in a rural county, especially in New York State, is pretty amazing," Cook said.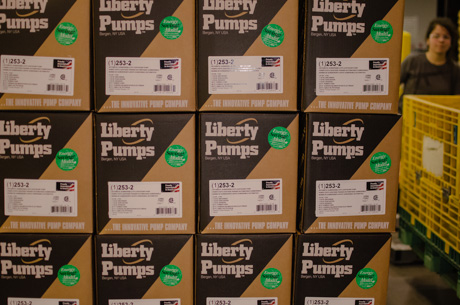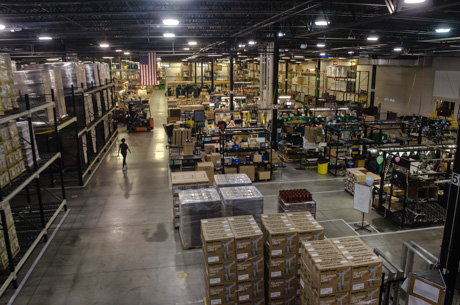 February 2, 2013 - 6:19am
#12
But yet you offer jobs up that dont have correlations. Cuomo is in effect doing a similar job as Steve. In my viewpoint Cuomo is CEO of NYS and his work is very similar to what Steve does but he also has ALOT of other responsibilities as well. If you take it to that kind of comparison then lets look to what other EDC CEO's make in comparison to the financials of each county. Since he his the highest paid EDC CEO in the state then why is he makeing so much more than say NYC's EDC CEO or Albany's CEO or Syracuse's CEO...ect ect. The salary for Steve was negotitated to be alot lower, then these bonuses began to become ridiculous, way out of line, scrutinized and rejected by the ABO yet they continued and were defended, then AFTER they are removed people begin to admit they were a bad idea or inaproppriate. So then as the last bonuses are handed out they get raises that not only are way out of line with the economic situation we are currently in but bring them up to what the inappropriate bonuses would be, if and when they get another 12% raise next year, where do we begin to draw the line. The comptroller and ABO administrator both voiced that the salary really raises eyebrows across the board because of the population and finances of our county. We are speaking out but taking apart the argument to this level and equating it to communist and collectivist views is a bit much dont you think.
To be honest I think we are setting ourselves up for economic disaster. Its similar to the mortgage fiasco where money was lent with all sorts of breaks and risks and when things didnt happen the way everyone was sure they would. All these companies had to be bailed out, and what did some do.....continue the exec raises with the bailout monies grabbing all they could while they could.
Nothing is stopping any of these companies from setting up and using the tax breaks to do these new ventures, then when the breaks expire they could close up shop and fire everyone and move to a place in or out of the US thats more financially suitable. So then what happens we not only lose all thesetax dollars that were supposed to enrich our future standard of living, but we have a few edc execs who made fortunes out of it and they walk away as did The Lumber Barons of old di with the lumber industry, or The Kennedys and other Families that took advantage or prohibition to make billions. I think its these lessons that people are applying unconsciously here locally at this situation. And trying to do something about it while the County turns a deaf ear to its constituents complaints. No one is saying to make Steve Hyde's wages equal but some common sense and value for what he is being paid needs to be applied.
By the way Steve doesnt get a wage there is a distinction between wage earners and salaried earners.
Wages is best associated with employee compensation based on the number of hours worked multiplied by an hourly rate of pay. For example, an employee working in an assembly plant might work 40 hours during the work week. If the person's hourly rate of pay is $15, the employee will receive a paycheck showing gross wages of $600 (40 x $15). If the employee had worked only 30 hours during that week, her or his paycheck will show gross wages of $450 (30 x $15). Because the paycheck needs to be computed based on the actual hours worked, the employee earning wages will likely receive her or his paycheck five days after the work period.
Salary is best associated with employee compensation quoted on an annual basis. For example, the manager of the assembly plant might earn a salary of $120,000 per year. If the salaried manager is paid semi-monthly (perhaps on the 15th and last day of each month), her or his paycheck will show gross salary of $5,000 for the half-month. Since the salary is the same amount for each pay period, the salaried employee's paycheck will likely cover the work period through the date of the paycheck.