July 30, 2014 - 10:52am
Child reportedly hit by car on Buffalo Street, Alexander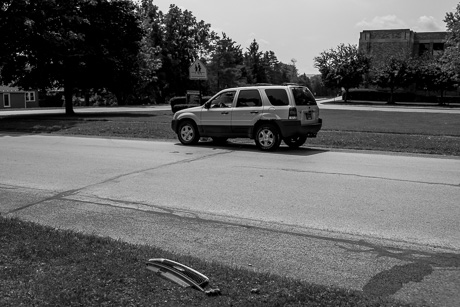 A child has reportedly been struck by a car in the area of 3314 Buffalo St., Alexander.
Alexander fire and Mercy EMS dispatched.
UPDATE 10:54 a.m.: Dispatchers are checking the available of Mercy Flight.
UPDATE(S) by Billie 10:58 a.m.: Mercy Flight 5 out of Batavia is going to the scene and has an ETA of about 7 minutes. The child was struck in front of Alexander Central School and Mercy Flight will be landing in the school's football field.
UPDATE 11:01 a.m.: Mercy medics have arrived. Responders are cautioned that a portion of Route 98 in that area is down to one lane of travel due to construction work.
UPDATE 11:08 a.m.: Mercy Flight has landed.
UPDATE 11:23 a.m.: Mercy Flight is airborne and transporting to Women & Children's Hospital in Buffalo.
UPDATE 11:50 a.m.: Howard at the scene said a child was crossing Buffalo Street southbound and struck by a Ford SUV that was eastbound. The child suffered possible internal injuries. Howard is about to speak with a Sheriff's sargaent to get more details.
UPDATE 12:07 p.m.: Law enforcement is not releasing the name or age of the child, who was a boy. They don't know at this point exactly what happened, if the child just darted out into the street or what. Speed is not considered a factor and other children were nearby. Witnesses are being interviewed. While there's concern about possible internal injuries, the extent of injuries are unknown at this time. The child did suffer leg injuries.
UPDATE 3:40 p.m.: The Sheriff's Office has issued a press release on the accident. The driver is identified Christopher D. Earsing, 30, of Alexander. The child is 8 years old, but not further identified. He is in stable condition at Children's Hospital. The investigation is being conducted by Deputy Matthew Butler and Investigator Roger Stone.