June 30, 2014 - 4:05pm
City fire hires experienced firefighter from Lockport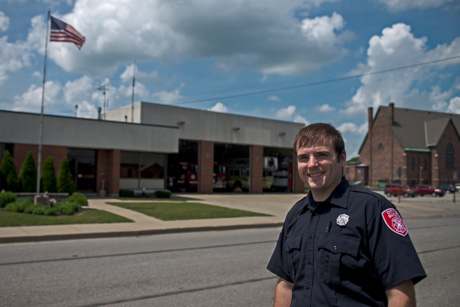 An experienced firefighter joined the City Fire Department today. Zach Gowanloch spent two-and-half years with Lockport before falling victim to a budget ax. Recently married and a new father, Gowanloch is also EMT trained.
"I came down, met with the chief, liked what I saw, was very impressed, met with a couple of the guys," Gowanloch said when asked about why he applied for the job. "It just seemed like a nice place to work."
Gowanloch and his wife are looking for a new home in Batavia.
Ok Mark I couldn't stand it any longer. Get a life quite being so negative. It is so common on internet. Good hire and saved money. I don't understand how people, well a few hate to live in this area, you can't beat it. In the city or in the out linning areas.