August 27, 2014 - 6:49pm
City has seven fire hydrants awaiting replacement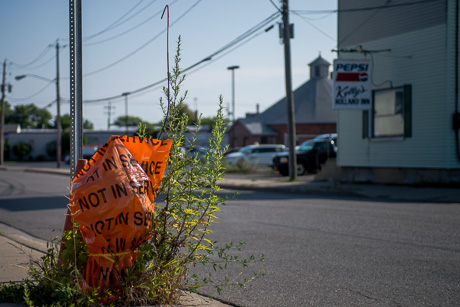 If you've noticed some fire hydrants bagged with "not in service" messages in the city, Fire Chief Jim Maxwell said it's not something local residents need to be overly concerned about.
"Hydrants are spaced not to exceed a maximum of 500 feet," Maxwell said. "This allows for a fire hydrant to be readily accessible in either direction in the event of an emergency."
Currently, of the 746 hydrants in the city, seven are currently out of service.
Maxwell explained that hydrants are mechanical devices, which means they are subject to breakdowns.
Firefighters regularly test hydrants to ensure they are working properly. If they're not working, the bags being used help firefighters quickly identify an out-of-service hydrant during an emergency so they can quickly locate another one to use.
Of the seven hydrants out of service, one has been out of service since 2011, one since 2012, three since 2013, and two were taken out of service this year.
Out-of-service hydrants need to be replaced with new equipment. Each hydrant costs $2,200.
City workers, from the Bureau of Water and Wastewater, do the replacement work on a time-available basis.
The hydrants could be replaced more quickly if a contractor was hired, Maxwell said, but that drives the cost up to $7,500 per hydrant.
Waiting for available time for city workers to do the work will save taxpayers about $37,100 to replace the current out-of-service hydrants, Maxwell said.