April 9, 2014 - 4:30pm
Corfu resident accused of sex crimes against a child in Steuben County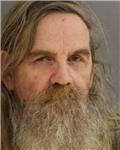 Jackie L. Taft
A 62-year-old man living in Corfu has been arrested by State Police in Steuben County and charged with course of sexual conduct against a child in the second degree.
Jackie L. Taft, who has been living in an apartment in the 800 block of Main Road, Corfu, is accused of having sexual contact at least 10 times over the period of a year with a child less than 13 years old.
Investigators claim Taft had access to a child less than 13 years old during multiple visits with family in Steuben County.
Because of Taft's prior criminal history, investigators in Genesee, Wyoming and Steuben counties are concerned Taft may have other victims in other jurisdictions who have never come forward.
Taft was indicted in Wyoming County in 1979 and again in 1984 on counts related to alleged sex crimes against children less than 11 years old.
With the 1979 case, Taft entered a guilty plea to a felony charge and was placed on five years probation, according to the Wyoming County DA's Office. The 1984 case was disposed of in Wyoming County Family Court.
Those arrests came prior to the creation of the sex offender registry, so Taft has never been required to register as a sexual offender.
Investigator James Vaughn, of the State Police barracks in Painted Post, said Taft hasn't been all that cooperative with police and they have little information on how long he's lived in Corfu.
"There's a possibility there could be somebody else out there," Vaughn said. "We don't know where he's been that whole time."
Following arraignment in Town of Campbell Court, Taft was jailed on $50,000 cash bail or $100,000 bond.
April 9, 2014 - 7:03pm
#1
I do hereby volunteer to castrate the bastard!!!