January 17, 2014 - 3:17pm
County Court Report: Le Roy rapist given 18 years in prison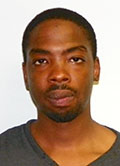 Charles Johnson
A 29-year-old man who broke into the apartment of a woman in Le Roy and raped her at knifepoint has been sent to prison for 18 years by Judge Robert C. Noonan.
Charles D. Johnson, 29, of 82 Gilbert St., Building #14, Apt. #6, Le Roy, will also be required to have 25 years of post-release supervision.
Johnson entered a guilty plea Nov. 26 in an agreement with prosecutors that he serve no more than 18 years in prison.  The minimum sentence available to Noonan, which he rejected, was eight years.
Johnson was indicted on counts of predatory sexual abuse, a Class A-II violent felony, burglary in the first degree, a Class B violent felony, and criminal possession of a weapon, a Class D felony.
He entered a guilty plea to a Class B violent felony. If convicted at trial, he would have faced 10 to 25 years in prison.
Johnson was identified as the suspect through DNA evidence, leading to his quick arrest following the May 9 rape.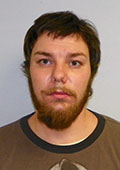 Michael Nicometo
Also in Genesee County Court today: Michael A. Nicometo, 28, of 45 North St., Le Roy, who was scheduled for sentencing this morning on his conviction for burglary, 3rd. Nicometo was involved in the heist of high-voltage copper wire from industrial buildings in Le Roy. Nicometo missed his appearance time today and a warrant was issued for his arrest. In the afternoon, he voluntarily appeared in court and his sentencing has been rescheduled for 11:45 a.m., Monday. Earlier this month, Nicometo missed his scheduled sentencing appearance because he was reportedly hospitalized in Rochester. Police arrested Nicometo in March following an investigation into the theft of high-voltage wire from industrial complexes in the Le Roy area. He and an alleged accomplice were later accused of doing $32,000 in damage to the Dolomite facility in Le Roy.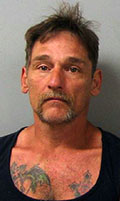 Shane Bell
Yesterday in County Court, Shane M. Bell, 47, of 161 Jackson St., Batavia., charged with assault in the 2nd degree for allegedly hitting a man outside the Harvester bar on Harvester Avenue, was scheduled for a plea cut-off hearing. The plea cut-off date was extended to Jan. 23. If Bell and his attorney are unable to reach a plea agreement with the District Attorney's Office by that date, he will go to trial April 21.