June 5, 2013 - 12:27pm
Darien resident trying to find missing cat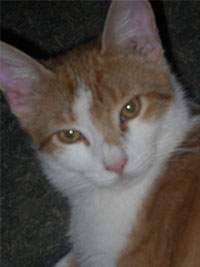 Abigail Engel is looking for help locating her lost 4-year-old cat. The feline has been missing for several days now.
He usually just stays inside her Darien home and has never been outside for 24 hours before.
The cat belongs to Abby's brother, who is presently stationed in Japan.
Anybody with information can call (585) 813-5508.
last seen 20 and 77, we now he is out there