March 21, 2014 - 5:12pm
Driver involved in November collision that injured six accused of being on drugs at time of crash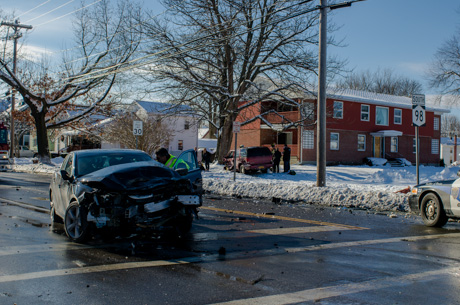 Batavia PD has completed its investigation into a Nov. 29 accident at Oak and Richmond that injured six people and have charged one of the drivers with felony driving while under the influence of drugs.
Michael I. Sanders, 46, of 22 Columbia Ave., Batavia, is charged with DWAI Drugs, with a prior conviction within 10 years, vehicle assault, 1st, and vehicle assault causing serious physical injury.
He was arraigned on the charges and jailed without bail.
Investigators filed the charges against Sanders after receiving the results of toxicology tests, which allegedly indicated Sanders was under the influence of drugs at the time of the collision.
Two vehicles and two pedestrians were involved in the accident, with six people being transported to area hospitals with non-life-threatening injuries.