January 4, 2013 - 2:49pm
Elba dominates previously undefeated Alexander in girls basketball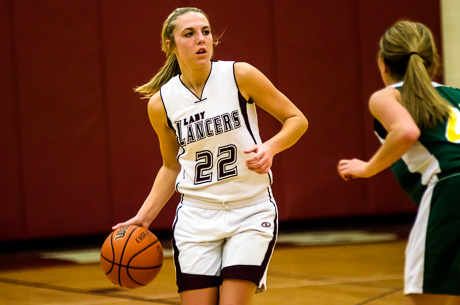 With a record of 7-0, Alexander's girls were riding the high of a good start to a season.
Then they hit the brick wall of a team that hadn't lost its previous 31 games and are defending state champions, the Lady Lancers of Elba.
Keyed by McKenzie Bezon's 18 points, the Lancers, now 7-0 themselves, notched a decisive 57-31 at home.
Alexander Head Coach Marcia Hirsch wasn't too happy with her team's performance.
"We were playing a tough team," Hirsch said. "I expected my team to step up a little better. Our defense is the not the defense we've seen. They shut down all my scorers."
Her girls can expect to drill more on defense in the coming days and weeks, Hirsch said.
Elba's head coach, Tom Nowak, said in preparation for the game, his girls drilled on pressuring Alexander with an aggressive defense, forcing turnovers and limiting scoring, which is what they did Thursday.
And the team will continue to work on defense, he said.
"Hopefully, we can polish things up a bit," Nowak said. "You just keep playing. You never know where it's going to take you."
To go with her 18 points, McKenzie had six rebounds.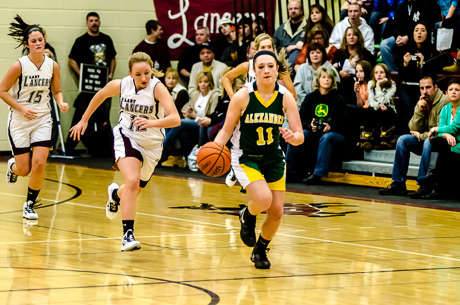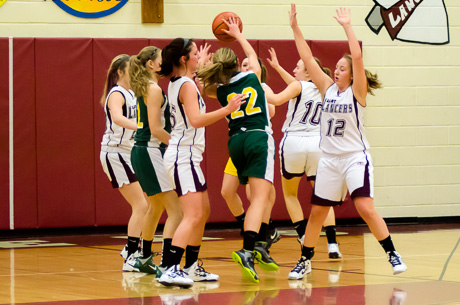 Kelsey Bezon had five rebounds and 11 points. Jamie Marshall had 12 points and 10 rebounds. Anna Dorman had seven points and five rebounds.
For Alexander, Sarah Loranty led the way with 13 points.
Next up, Elba hosts Bergen on Monday and Alexander plays in the Rotary Tournament at Genesee Community College on Tuesday.