December 16, 2012 - 8:10pm
Friends and family gather for prayer walk in remembrance of Collin Crane
posted by
Howard B. Owens
in
batavia
.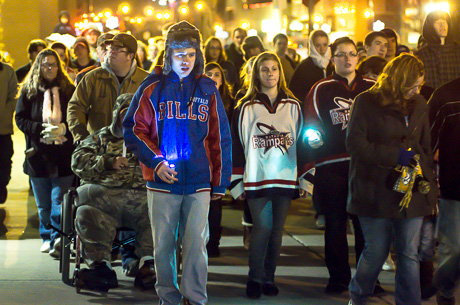 There was an outpouring of remembrance, love and prayer in Batavia on Sunday evening as more than 70 people gathered to honor the life of Collin Crane.
The 17-year-old Batavia High School senior and avid hockey player died Dec. 8 in a head-on collision on Route 33 in Stafford.
"Help everyone here," Daniel King prayed when the gathering reached the Falleti Ice Arena. "Help everyone here get through life. Help them know they're not alone. Let them know they will see Collin again some day. Let them know that he is a beautiful angel, guiding them and watching over them."
King organized the prayer walk with Collin's friends and family members.
Collin was remembered as a loving and funny young man who was always good to the people in his life.
Jamie McClurg, Collin's sister, said she will always remember what a good brother and what a good friend he was to her.
"Anybody who goes on my Facebook will see I posted a picture of him every day or every other day," McClurg said. "We even worked together. He was always funny. I look around everywhere I go and there are so many memories. Even here, when we were 6 or 7, we would walk across that little barrier there (at Falleti) and he would hold my hand."
Even though Collin was younger, Jamie said, he would do a lot of hand-holding for his sister, offering to "take care" of anybody at school who gave her a hard time, and she ran to his room during late night thunderstorms.
"He was always the one who was there for me," she said.
King's friend Nicholas Argento told Collin's friends and family as they gathered around the city's Christmas tree on East Main Street that they will keep Collin's spirit alive in their hearts.
The support from the community has meant a lot to Collin's family, Jamie said. It's helped them through a very tough time.
Collin was a special friend, Daniel said. He was kind, funny and very loving.
He put together the walk, he said, for Collin and for his family.
"I care a lot about the family and just about Collin," Daniel said. "I wanted to show my respect for him and his family. I wanted to show that someone is there for them in this time of need."
In her prayer, Jamie asked God to remind people that Collin wasn't the kind of guy who would want people to be sad now that he's gone.
"Know that every time you're sad or upset, just know that Collin wouldn't want you to be sad over him," Jamie said. "He always brought smiles to everyone's face and he doesn't want anybody to be upset."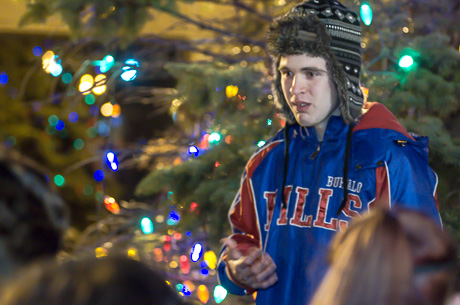 Daniel King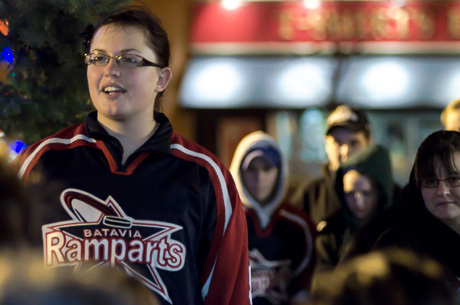 Jamie McClurg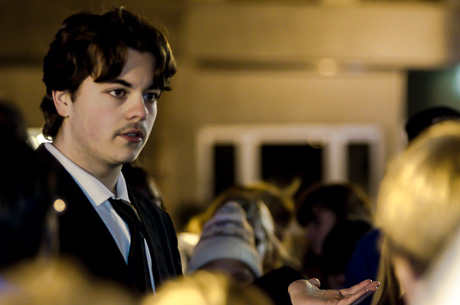 Nicholas Argento