July 9, 2014 - 6:19pm
Funeral services set for GS-29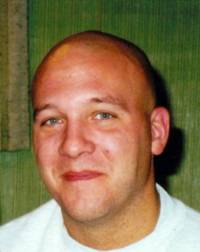 Funeral services for Deputy Frank Bordonaro will be at 10:30 a.m., Saturday, at Our Lady of Mercy Parish, St. Joseph's Oratory, 27 Lake St., Le Roy.
Bordonaro, a 19-year veteran of the Genesee County Sheriff's Office, died unexpectedly at home some time Tuesday afternoon.
The 44-year-old Bordonaro is survived by his wife, Robin Radwich Bordonaro, his sons, Bryce and Chase, his parents, Lawrence and Arlene, of Batavia.
Family and friends may call on Friday from noon to 3 p.m. and 6 to 9 p.m. at the Falcone Family Funeral & Cremation Service, Inc., 8700 Lake Road, Le Roy.
From his obituary:
He will be remembered as a very caring and compassionate man, who put his family and community first. He was very involved with all aspects of his sons' participation in school and community sports programs.
This is about as bad as it gets....i was shocked and sadened when a friend told me about frank....i didnt know him on a personal level , but knew of him ...44 is to damn young......my deepest sympathy to his family and friends....