May 19, 2012 - 8:44pm
Genesee ARC awards those who support its mission
Genesee ARC's Annual Banquet and Awards Ceremony was held Friday night at the Clarion Hotel, Batavia. Community members, volunteers, clients and staff were recognized for their achievements and contributions to the local agency that serves people with disabilities and their families.
WBTA owners Dan and Deb Fischer received the Spirit of ARC Award. Their friend Jennifer helped present the award. Jennifer is the daughter of Dan and Deb's dear friends, Mike and Laura. When Jennifer was born, it sparked Dan and Deb's journey on the path of advocacy on behalf of all people with disabilities.
Community volunteer Jane Scott was the recipient of Genesee ARC's Volunteer of the Year Award. A branch manager of Five Star Bank, Scott is an active a volunteer for many community organizations. At Genesee ARC, she is a member of the Finance and Personnel committees and was a cabinet member for ARC's People Realizing Potential Capital Campaign. She will begin serving on the Genesee ARC Board of Directors in June.
Boy Scout Andrew Fischer, of Batavia, was presented with the Youth Spotlight Award. For his Eagle Scout project, Andrew and his team constructed seven wooden benches, weeded the bike path and planted small trees and shrubs along the path at Genesee ARC's Hartshorn Road, Batavia residence.
Friend of ARC Awards were presented to:
Mike Sputore, for the many kindnesses he shows to ARC individuals at Mancuso Bowling Center, where he is the manager, and for his for his behind-the-scenes support of the Challenger sports program;
Loretta Stratton, in recognition of her advocacy and support of Genesee ARC programs, services and events;
Mike Strobel, a Rochester area folk singer and guitar player who has been entertaining individuals at the Genesee ARC Day Habilitation Center for nearly 15 years!
Individuals served by Genesee ARC and saff were also recognized for achievement and longevity. The Business Partner of the Year was Yancey's Fancy, New York artisan cheese makers.
Geoff Redick, YNN reporter, was master of ceremonies.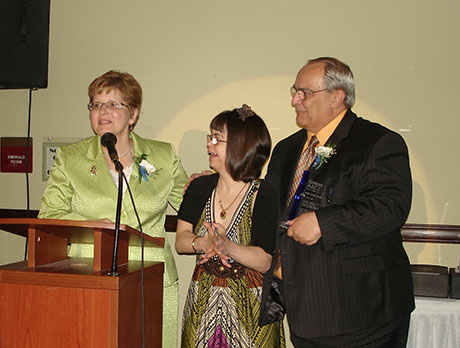 Dan and Debbie Fischer, owners of WBTA, received the Spirit of ARC Award on Friday night at Genesee ARC's annual awards banquet.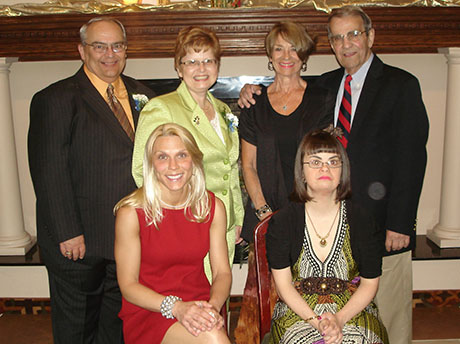 Fischer and Felice families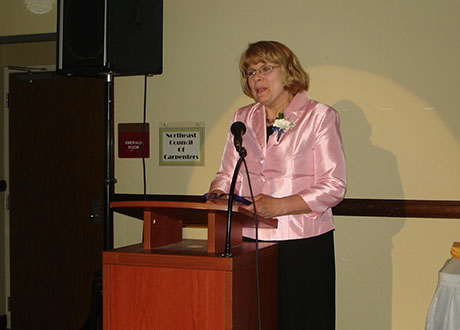 Jane Scott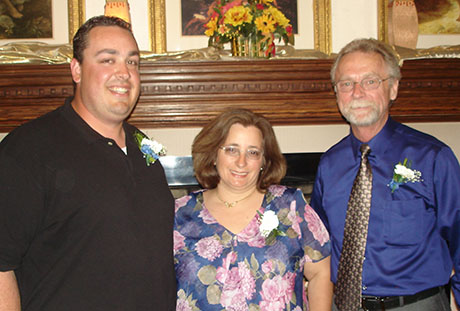 Mike Sputore, Loretta Stratton, Mike Strobel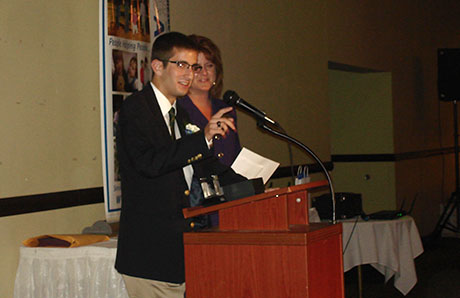 Andrew Fischer