July 22, 2013 - 5:24pm
Girl's basketball program shows some Genesee Valley pride in tournament showing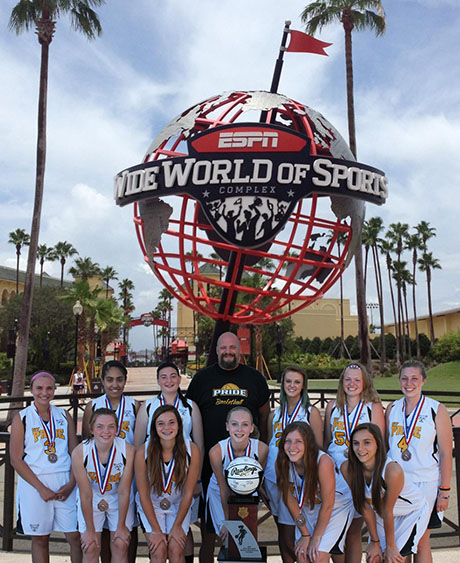 Five girls from Genesee County are part of a Genesee Valley Pride basketball program that recently took third place in a national tournament held in Florida.
The team is made up of Samantha Jurek and Hunter Jurek, from Alden, Abby Kamysz, Attica, Tiara Filbert, Batavia, Rebecca Grimaudo, Churchville-Chili, Kayla Heimlich, Le Roy, Niki Templeton and Logan Fugle, both of Livonia, and Pembroke's Rylee Mosher, Breanna Johnson and Michaela Nati.
This was the inaugural season for GV Pride, which competed in six regional tournaments before traveling to Florida. For more on the program, visit the team's Web site.