January 21, 2014 - 12:58pm
High voltage wire thief sent to prison, ordered to pay $86K in restitution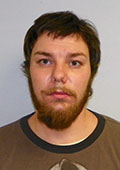 Michael Nicometo
When Michael Nicometo gets out of prison in three-and-a-half to seven years, if he's diligent he will finish repaying restitution to his victims in less than 29 years.
While sending Nicometo to prison, Judge Robert C. Noonan ordered restitution in the case of $86,017.57 at a rate of $250 a month, assuming Nicometo doesn't manage to repay the debt for his release.
Nicometo, a trained electrician, was the apparent mastermind behind a scheme to steal high voltage copper wire from industrial locations in and around Le Roy.
The total damage to Dolomite was nearly $33,000 and Troy Manufacturing suffered a loss of $53,000.
Noonan also levied a state-mandated surcharge of $4,300.
This was the third attempt in County Court to sentence Nicomento following his guilty plea Sept. 30 to burglary, 3rd, as a second felony offender.
The first sentencing was scheduled Jan. 2, but Nicometo was reportedly hospitalized for an undisclosed reason. He was then scheduled to be sentenced last week, but missed his morning appointment. He arrived in court later that afternoon, but a warrant had already been issued for his arrest.
From the bench today, Noonan said Nicometo appeared to be high on drugs when he showed up to court that day.
The 29-year-old Nicometo was taken into custody and appeared today dressed in Genesee County Jail orange.
His attorney, Brian Degnan, told Noonan that his client has a drug problem that he's never been able to shake.
"He has an untreated, severe substance abuse problem," Degan told Noonan. "He has failed at treatment every step of the way. I would ask that you consider his drug addiction as a mitigating factor, Judge. Mr. Nicometo needs treatment, Judge. He's never going to be better without treatment."
For his part, Nicometo told Noonan he was sorry and that he knew he did wrong.
An option for Noonan with some drug-addicted defendants is to require drug treatment prior to starting their prison term. That's known as a Willard Sentence.
Noonan said the first test imposed by the state on whether a Willard Sentence is appropriate is whether such a sentence would have no adverse effect on public safety or the public's confidence in the judicial system.
"I don't think I can make that finding in this case," Noonan said.
There are two co-defendants in the case, Jonathan D. Smeak, of Batavia, and Dustin C. Nicometo, but we don't have any current information on the status of those cases. Those co-defendants could be responsible for some of the restitution.
January 21, 2014 - 4:53pm
#1
So... To clarify. Stealing copper can get you up to 7 years in prison. However, cold cocking a 70 year woman gets you a little more than nothing at all. Hmm. Glad to see thieves receiving a deserved punishment. At the same time I'm still questioning the judicial system. Almost 40 years being the son of a police officer / judge... I still can't figure out how it works.