August 10, 2014 - 2:39pm
Hochul attends Batavia Muckdogs game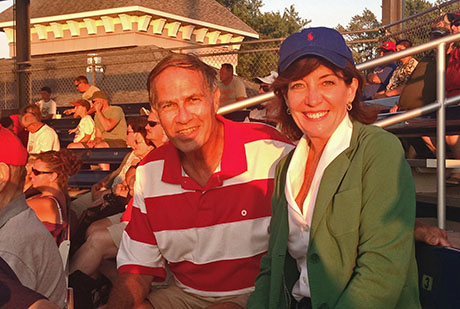 Jim Owen and Kathy Hochul at Saturday's Batavia Muckdog's game at Dwyer Stadium. 
Owen was one of Hochul's teachers in high school. Hochul is the former congressional representative for Genesee County and a current candidate for lieutenenant governor.
Photo provided by Hochul's campaign staff.
August 10, 2014 - 10:58pm
#1
It is good to see the Mayor of Redfield Parkway with one of his former students who is doing well in the World.