May 31, 2014 - 1:43pm
Improv duo performs at Richmond Memorial Library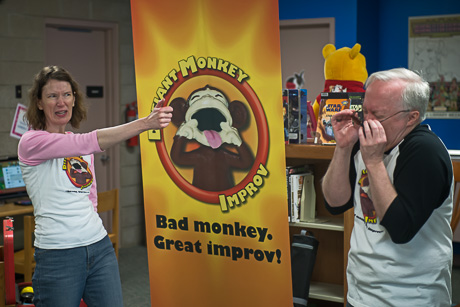 Children who came to the Richmond Memorial Library this morning had a chance to be entertained by and learn about improvisational acting.
Karen L. Eichler and Andrew M. Spragge, of Defiant Monkey Improv, told the children (and parents) about improv and performed skits. 
Above, Eichler, playing Billie Bob Horton, squirts a security guard for Billy Bob Thornton with a water pistol while trying to gain access to the actor's mansion. The scenario and scenes were suggested by the audience.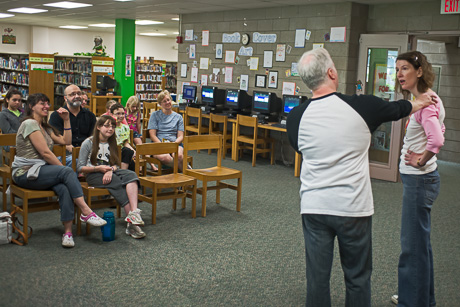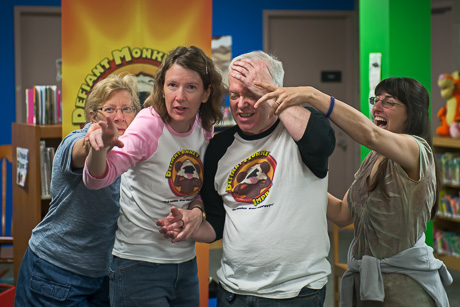 In the final skit, Eichler and Spragge were assisted by Jean Berry and Gina Bergman. Eichler and Spragge couldn't move their bodies on their own. Berry and Bergman had to manipulate their hands, arms, legs and heads appropriate to the dialogue, or at times initiating movements that drove the dialogue. In this scene Eichler is Spock and Spragge is Capt. Kirk and they've just encountered a one-eyed monster that apparently communicates through clicks.