November 1, 2012 - 11:40am
Introducing Zebra Reach: Shopping locally has never been more rewarding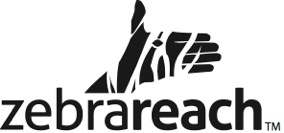 As you know, here at The Batavian, we're always encouraging local residents to support local businesses. We especially like programs that help connect local shoppers with their neighborhood shops.
A couple of months ago, some friends in the online news business showed us a new smartphone and tablet app that is aimed at rewarding local shoppers for patronizing local businesses.
It's called Zebra Reach.
We're all familiar with loyalty cards -- buy five lunches, get the sixth free, buy nine books get the 10th free. A lot of businesses run these sort of programs, but they usually come with flimsy paper punch cards that either get lost or crammed in your wallet with a dozen other cards.
Zebra Reach makes loyalty reward programs digital and easier to use -- one app stores all of your purchase points for multiple participating businesses.
For the past couple of weeks, Lisa Ace has been busy asking a bunch of local businesses to participate. We wanted to make sure that when you first learned about Zebra Reach, there would be plenty of local rewards to, well, reward you for shopping locally.
To download the app, with your iPhone or iPad, click here. For your Droid powered phone or tablet, click here.
To visit the Zebra Reach Web site, click here.
And, if you don't have a smartphone -- coming really, really soon are plastic cards that will work pretty much the same. The participating businesses (those with smartphones or tablets) will scan your card, but you'll have only one card to carry for all participating local businesses.
Here are the participating businesses and initial offers (and of course, we're looking for more businesses to participate):
Adam Miller, 8 Center St., Batavia
Model Club Rewards -- $5 off your next purchase. For every dollar spent earn 1 point. Earn 50 points, receive $5 your next purchase.
Alex's Place, 8322 Park Road, Batavia
1 Free sandwich.
Buy any 5 sandwiches, get 6th free.
Charles Men's Shop, Inc.,  200 E. Main St., Batavia
1 Free tie. Buy 3 shirts, get 1 free tie.
Dog Crazy Daycare, 1 Mill St., Batavia
Earn points toward a free doggy overnight stay. For $25 spent, earn 1 point toward the doggy overnight. New clients receive 2 bonus points.
Fisher Sports, 412 Main St., Batavia
10% off hockey equipment, For each visit you'll earn 5 points. Earn 25 points -- you'll receive 10% off your next purchase of any hockey equipment purchase.
Glass Roots, 12 Center St., Batavia
1/2 off glass. Buy 2 pieces of glass, get 1/2 off the 3rd.
Kravings Kafe, 4152 W. Main St., Batavia
$5 off. Receive 1 point for every $5 spent. Earn 16 points, get $5 off your purchase.
Main St Pizza, 206 E. Main St., Batavia
Free small pizza with 1 topping. Earn 15 points and redeem your free small pizza with 1 topping. Earn points with any purchase.
RW Vapors, 224 Ellicott St., Batavia
Buy 5 bottles of E-Liquid, get the 6th free.
Salsa & Curry, 15 Jackson St., Batavia
Buy 1 lunch, get the 2nd for 1/2 off.
Sweet Ecstasy Bakery, 6173 Main Road, Stafford
Free cookie, cupcake or muffin. Purchase any 10 bakery items and receive a free cookie, cupcake or muffin.
Sweet Pea's Cupcakery & Cafe, 23 Jackson St., Batavia
Free cupcake. Buy 11 cupcakes, get the 12th free.
Terry Hills, 5122 Clinton St. Road. Batavia
Free lunch. Buy 5 lunches, get the 6th free.
The Detail Shop, 3875 W. Main St. Road, Batavia
Free deluxe wash. Buy 5 deluxe washes, Get the 6th deluxe wash free.
Valle Jewelers, 21 Jackson St., Batavia
Free Chamilia bead. Buy 3 Chamilia beads, get 1 free.
Settler's Restaurant, 353 W. Main St.,Batavia
Buy 5 dinners, Get one free.
T.F. Brown's, 214 East Main St., Batavia
1 free lunch. Buy 5 lunches, get the 6th free.
West Main Mini Mart, 3845 W. Main St. Road, Batavia
Buy 7 pizzas, get one free.
Local business owners: To sign up for Zebra Reach, contact Lisa Ace ([email protected] or (585) 250-4118).  Participating is a no-cost, no obligation program to start. There's only a fee, $50 per month, once you have 50 customers participating in your offer(s).
UPDATE: Just added, Lambert's Design Jewelers, 375 W. Main Street. Batavia. "One point for every $10 spent on purchases.  Earn 20 points and receive $10 off your next purchase"
We provide support, in-store promotional materials and the marketing power of The Batavian. There is also a Web site where you can login and manage your offers and check stats on participation to see how your offers are working.