January 29, 2014 - 12:07pm
It's Officially Too Dang Cold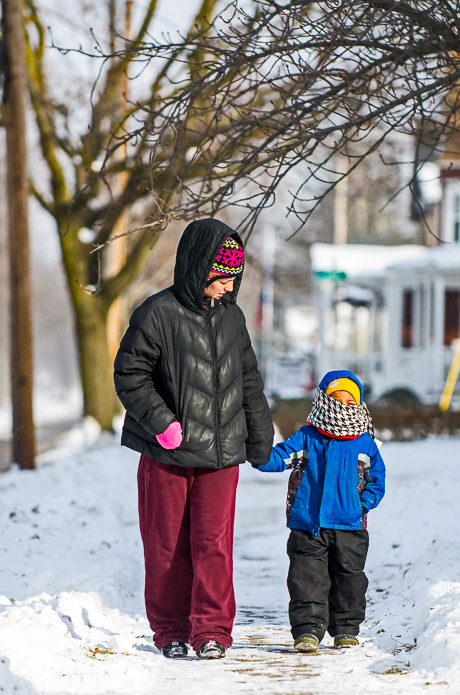 Alex Roberts was walking with her son Taariq, 3, this morning down Vine Street after dropping her daughter off at school.
Today is our eighth-straight day of lows in single digits, but a warming trend starts tomorrow with a predicted low of 23 degrees. Highs in the low 30s are predicted for Friday and Saturday.
There's also snow in the forecast.
A wind chill advisory remains in effect until 3 p.m.
January 29, 2014 - 1:00pm
#1
I think I remember Kevin O'Connell (WGRZ Channel 2) saying last night that this is the third coldest winter we've had in 20 years, it is the coldest winter we've had since 1995-1996, and we are averaging 6 to 8 degrees (Fahrenheit) below the average temperature for this time period. Yowza!
Hopefully, our spring and summer will be nice and not warmer or colder than expected!
January 29, 2014 - 3:05pm
#2
All can say is Brrrrrrrr☺